3 Benefits of Digital Onboarding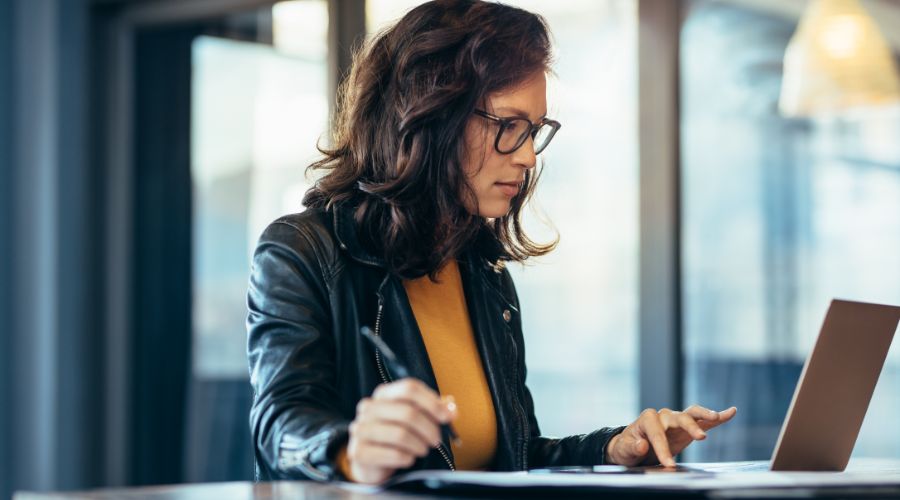 Digital onboarding allows companies to streamline employee onboarding by handling the required paperwork online and allowing them to focus on the more strategic aspects of the process. Keep reading to learn three reasons to add digital elements to your employee onboarding process.
1. Increase accuracy
With digital onboarding, your new worker inputs their own personal and financial information, including their address, Social Security number, banking information, and withholding information. This helps to decrease the risk of a spelling mistake or other data entry error on your part.
Certain online solutions, like Workful, combine human resources (HR) and payroll, so the information entered syncs automatically with your administrative account. You don't have to transfer the information into another program at all.
2. Share important documents quickly
During a traditional onboarding process, a new hire spends most of their first day filling out paperwork and reading the employee handbook. It can be time-consuming and boring. But if they could access and complete those things ahead of time, that first day on the job could be far more productive.
With digital onboarding, all the necessary documents are uploaded into the HR program. They are then shared with the team member once he or she is added to the system. Your new hire can complete any necessary paperwork, read company documents, and come in on their first day well-informed.
3. Create a more personal experience
If your employee is able to complete their paperwork in advance, you'll have extra time to spend one-on-one that first day. Use that opportunity to share your company culture, discuss responsibilities and expectations, talk about team dynamics, and introduce them to their coworkers.
After their first day, you can focus on building a training program that will help your new hire discover more about your company and become a strong team player in your small business.
Go digital with Workful
Workful can help you easily incorporate digital aspects into your onboarding process.
To add an employee, just enter their name, email address, and pay rate. Your new worker will be able to access their own employee portal, where they'll enter their personal and financial information. Everything they enter will sync seamlessly with your payroll information, creating a streamlined onboarding experience.
Workful uses the information you and your team member add to fill out a new hire report for you, so you have everything you need to quickly file the form with your state.
Your employee will be ready to clock in, ask for time off, and submit expense and mileage reimbursement requests immediately.
To get started with Workful or to learn more about how it can help you streamline your processes, contact our sales team today.