How to Boost Customer Retention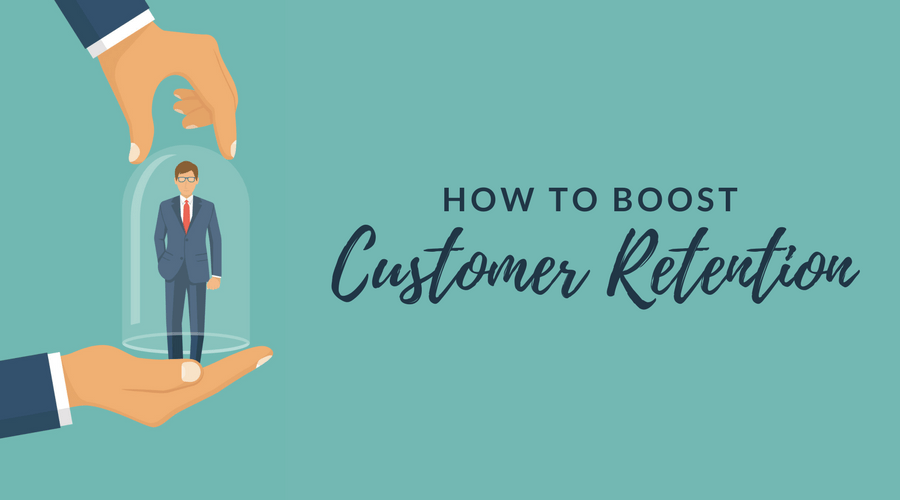 It costs between five and seven times more to attract a new client than to keep an existing one. And retaining customers helps you better predict your sales because you have an idea of what shoppers will buy and when. Financially, it just makes sense to focus on customer retention. Keep reading to learn five ways you can boost customer retention.
1. Improve customer service
Customer service is a big reason why people will choose one company over another. They might initially check you out because you have a good selection and reasonable prices, but they'll stay around because you treat them well. This is excellent news for small businesses because you don't have to try to compete with larger stores' prices. To hang on to your customers, try not only to meet their expectations but to exceed them. That means if you make a mistake, fess up to it instead of brushing it off or blaming someone else.
2. Make it easy to buy again and again
If it's easy to purchase from you again, shoppers will. If you have an online store, allow customers to create an account and save their shipping and billing information. That way, the next time they want to make a purchase, they won't have to retype their address and credit card number, they'll just have to sign in and click "Submit order." If you're a brick-and-mortar store, create an easy-to-use loyalty program to encourage customers to keep coming back.
Read also: Building Customer Loyalty Programs for Small Business: 3 Tips for Success
3. Don't offer too many choices
Too many options can overwhelm consumers, so they could end up not purchasing anything from you. A great way to help narrow down shoppers' choices is by creating groupings. For example, if you sell several necklaces, earrings, and bracelets, consider offering a set with one of each. That way, your customers won't have to search your entire website to find a matched necklace for the bracelet they like.
You can also help narrow down the choices by featuring items online or in your store. Your customers will be able to discover great new products, without being overwhelmed by the choices.
4. Use email marketing
Email marketing has a high return on investment (ROI), and a regular newsletter will help your customers remember you. If shoppers don't remember who you are, they likely won't come back. When sending newsletters, make the content customer-oriented, instead of self-promotional. You might try segmenting your list based on interests, so each person gets helpful emails, like how-to guides and exclusive coupons.
Read also: 6 Ways to Effectively Use Email Marketing
5. Ask for feedback (and act on it)
Often, people won't volunteer information about their experiences with your company. Most dissatisfied customers won't tell you; they'll just leave – making you wonder what you did wrong. To try to catch disgruntled shoppers before they go, ask your customers how you're doing. You'll be able to identify any ongoing problems and correct them before you start losing loyal clients. Ask for feedback on a one-on-one basis, like in an email. You can also allow customers to leave feedback anonymously, through websites like SurveyMonkey. People often are more honest with their feedback if their name isn't attached to it. Learn more about how customer feedback can help you grow your small business.