4 Tips for Planning Your Employee's First Month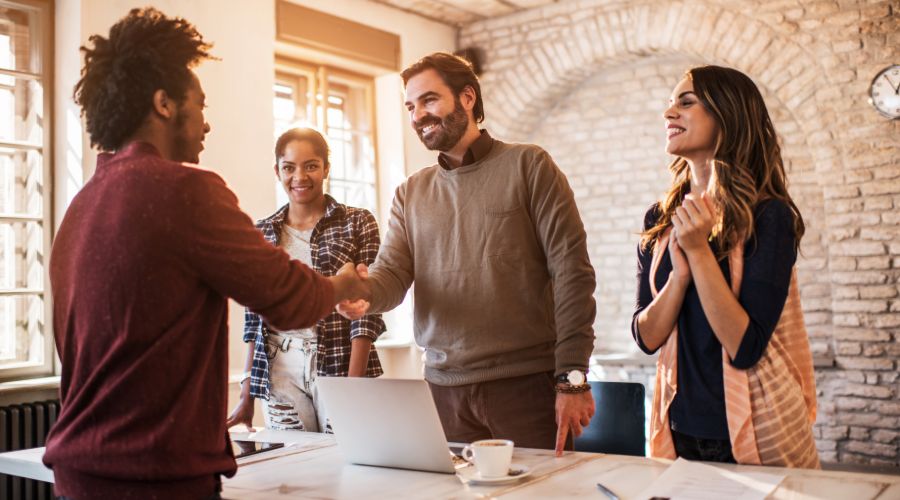 While the first week of employee onboarding is about introducing your new hire to their role, their first month is about learning. Use this time to teach them how their job will impact the company and show them how to perform their tasks well. When you're planning your employee's first month, consider including these four things:
1. Discuss career goals
Set aside time to speak with your new worker about their future career plans. Together, you can develop a strategy and determine what support and resources your employee needs to achieve their dreams. By discussing your team member's long-term aspirations, you're showing them that you're invested in them, so they'll be more likely to stay with your business.
2. Implement job shadowing
To help your new hire learn more about your company and how their job will help it achieve its objectives, consider scheduling some time every week for them to shadow someone else. They will get a great overview of the company and can start to learn how their role affects the rest of the staff.
3. Assign projects
Help your new employee learn the ins-and-outs of their position by assigning them a few projects. Start with something small, so they can learn your company's procedures and ask plenty of questions. Once they're ready, toss a bigger venture their way. By giving them tasks right away, they'll be able to feel like they're already contributing to the company, which can help them feel connected to your small business.
4. Hold regular check-ins
Throughout your new hire's first month, regularly check in with them to find out how things are going. These one-on-one meetings will allow you to begin building a relationship with them, so they'll feel comfortable coming to you in the future with questions, concerns, or ideas. You'll also have the chance to discuss your worker's goals and what resources they need from you. A strong onboarding experience for your new team members can help improve employee retention and engagement. Learn more how to build a great employee onboarding process.