3 Ways You Can Advertise Through Waze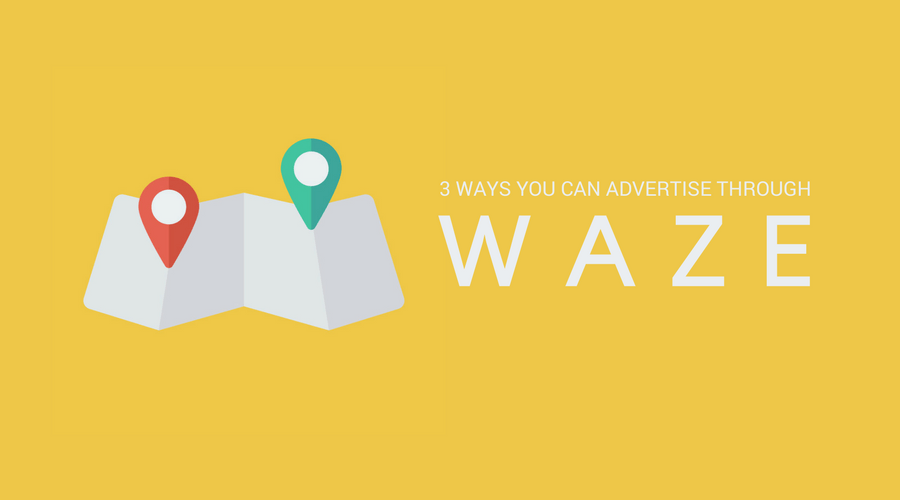 Large businesses have been advertising through Waze (a Google-owned navigation app) for years, but now small businesses can join in, by using Waze Local.
Waze Local has been in beta testing for a long time, and Waze says that small business can expect to see an average increase of 20% in navigations to their businesses, when they advertise through the app.
3 Waze Advertising Options
By advertising through Waze, you'd be able to encourage people to drive to your physical location. You can do that by using any (or all) of the following methods:
Branded Pin
When you purchase a branded pin, users will see your store's location and your logo when they drive near your store.
A branded pin will encourage some users to make a detour before continuing their trip. If they don't make an immediate detour, users will still be more aware of your company and think about you the next time they're nearby.
Promoted Search Results
When you purchase a promoted search result, your business will appear at the top of related search results and include your brand's logo. Your logo will make you more memorable to users.
Zero-Speed Takeover
A "Zero-Speed Takeover" is a banner ad across the top of the user's screen and only appears when the driver has come to a complete stop (aka has reached "zero-speed"). Waze considers these to be digital billboards, and they're a great way to offer an exclusive discount.
How Much Will It Cost?
Like Google AdWords, you'll be able to set your budget and change it at any time, so you'll never spend more than you planned. When you get started with Waze Local, you'll have two options, depending on how much you want to spend.
Starter (starts at $2 per day):

This option is perfect for businesses with 1-10 locations.
You can purchase branded pins and promoted search results.
You can setup geographic targeting.

Plus (starts at $100 per day)

If you have more than 10 locations, then you might want to choose this option.
You can purchase any of the three advertising options.
You'll be able to setup geographic targeting and schedule your ads to show up during certain time windows.
Waze will assign you a dedicated account manager to answer your questions faster.