3 Employee Files Every Small Business Should Keep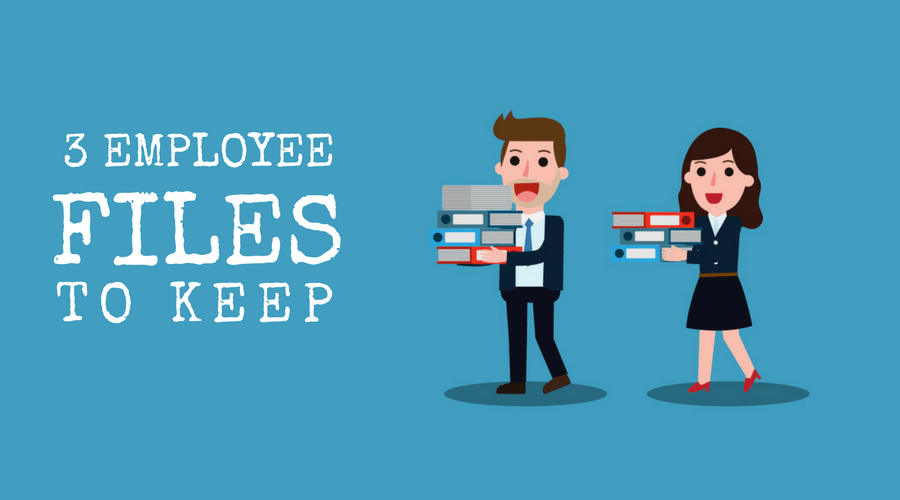 As an employer, you'll need to keep up with certain paperwork to help you make decisions, file tax returns, and follow government regulations. For each team member, maintain the following three files.
1. I-9 documentation
Form I-9 verifies whether a new hire is eligible to work in the United States. Each new employee will complete Section 1 of the I-9 and provide documents to prove their identity and employment eligibility. You'll review the documentation and complete Section 2 for each person.
You'll only need to present these forms if a government agency requests to inspect them, so you don't need to file them. You must, however, keep I-9s for three years after the worker's hire date or for one year after they leave your company, whichever is later. To ensure your team's I-9 forms are easily accessible, keep them all in a single location.
Read also: What is Form I-9: Employment Eligibility Verification?
2. Personnel information
You should also keep a general personnel file for each member of your team. This tracks a person's employment history from their initial job application through their exit interview. It includes the following information:
Employment history – resume, cover letter, education verification, offer letter, signed handbook acknowledgment, tax withholding information, payroll data, benefits program participation, and information about transfers or promotions
Performance – reviews, self-assessments, attendance records, performance improvement plan documentation, disciplinary action reports, complaints from coworkers, and training records
Termination – resignation or termination letter, exit interview documentation, final paycheck, and unused vacation time payment information
Make sure you only place facts in an employee's records – do not include opinions or personal notes. Before adding something to a personnel file, ask yourself the following:
Will you need this document to justify decisions if the worker sues you?
Would you need the information in a court of law?
Does the person know and understand that you're filing the document?
In your employee handbook, include a clear policy about accessing this information. For example, you're the only person with access, but the team member can request to view their records with advance notice. Learn more about what to include in your employee handbook.
3. Medical records
Under the Health Insurance Portability and Accountability Act (HIPAA), you're required to protect all your employees' medical records and keep them confidential. To ensure you're protecting this information, store any medical data in a safe and locked location. If you're unsure whether something is confidential, always err of the side of caution.
Medical files should include:
health insurance applications and forms
life insurance application and forms
designated beneficiary information
applications for other medically-related benefits programs, such as vision insurance
requests for paid or unpaid medical leave
Family and Medical Leave Act (FMLA) reports, applications, and paperwork
physician-signed FMLA paperwork
physician's exams, notes, correspondence, and recommendations
medically-related excuses for absenteeism or tardiness from a physician
documentation for medical job restrictions
accident and injury reports, including Occupational and Safety Health Administration (OSHA) documentation
workers' compensation reports for injuries or illnesses
Read also: What is Workers' Compensation?