Top 3 Small Business Tasks to Delegate Next Year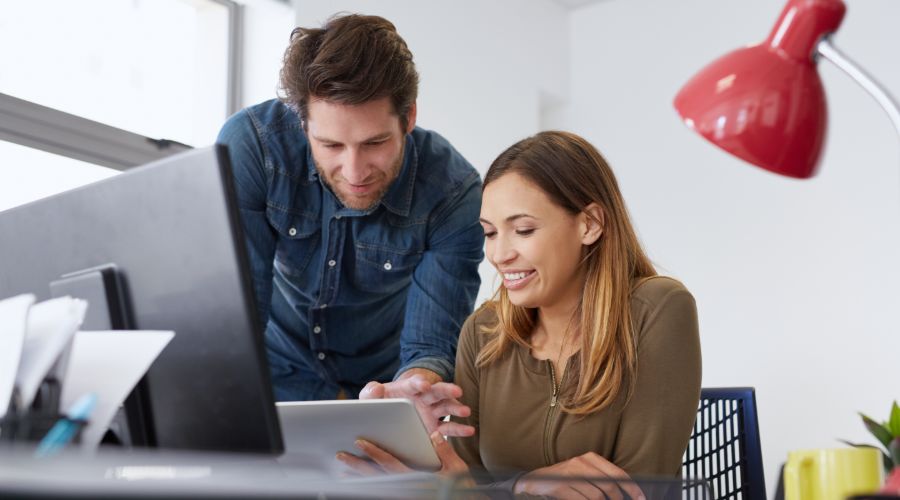 As a small business owner, your to-do list is likely a mile long. And, you're used to doing everything yourself. As your company grows, you might want to think about passing off some of your tasks and responsibilities. You might start offloading some of your to-do list to:
Focus on the bigger picture – You'll have more time to spend on growth activities, like pursuing new business opportunities or working on product development. You don't necessarily need to get bogged down in all the nitty-gritty details of your business.
Stay motivated – If you try to do everything yourself, you could end up losing your motivation, which will make it harder to keep your business thriving. You could even miss new opportunities because you're too busy trying to handle the little things.
Achieve a healthier work-life balance – A healthy work-life balance is important to success. Make sure you take some time for yourself to recharge, so you don't burn out. When you take time for yourself, you'll feel refreshed and more capable of tackling any issues in your small business or pursuing new opportunities.
It can be difficult to choose which responsibilities to appoint to others. Keep reading to learn the top three tasks you should delegate and how to assign new duties to your team effectively.
1. Human resources
HR does a lot, including recruiting employees, onboarding new hires, overseeing performance reviews, and keeping the work environment safe and healthy. If you're trying to handle these tasks yourself, it's easy for things to slip through the cracks or pile up.
Delegate HR responsibilities to a trusted staff member, so you have someone running payroll, approving time-off requests, keeping up with labor laws, and handling anything else related to the field.
With Workful, you can easily transfer HR tasks to someone on your team. Learn more about Workful and how it can help you automate payroll, track time and attendance, manage time off, and more.
2. Marketing
If you don't have much marketing experience, then assign marketing duties to someone on your staff who knows how to promote your business. They might be able to develop better marketing strategies than you could, which can help your business attract new customers.
3. Accounting
As your small business grows, your accounting and bookkeeping needs will probably become more and more complex. You'll always need to keep an eye on your overall finances, but you can let someone else handle the daily details.
An employee can help send out invoices, track down late payments, record income and expenses, and maintain your financial records.
Read also: 13 Tips for Getting Paid on Time
5 steps for delegating effectively
Trusting parts of your to-do list to someone else is difficult, particularly if you've been doing everything yourself. To make it a little bit easier, follow these steps:
Decide what to assign – Keep anything critical to your business's success or that only you can do. Then, pass off things that you don't have time for, aren't good at, or just don't want to do.
Carefully choose who to entrust tasks to – Set your workers up for success by giving them duties that match their skill set. For example, don't ask someone who hates math to do the company's accounting. You should also try to choose team members who want more responsibility and have the time to do the extra work. If a staff member is already swamped with their current workload, giving them something else to do might cause them to burn out or become unhappy.
Set clear expectations – When you're asking an employee to do something new, set aside some time to work with them. During this time:

give them a written list of each new task they're expected to do
let them know if there are any due dates
consider doing each job with them at least once, so they can see exactly what to do
make it clear that they can come to you with any questions

Hire the right person for the job – When you're hiring someone new, include any additional skills the new employee might need in the job description. For example, if you're hiring a new cashier and need someone who can manage social media, look for a candidate who can handle both aspects of the job.
Say, "thank you" – Showing your workers you're grateful for them might seem like a small thing. But it can go a long way toward making sure they feel valued and respected. It will also motivate them to take any new duties seriously. Learn more about how to show your team you appreciate them.