4 Essential Elements Every Job Ad Should Have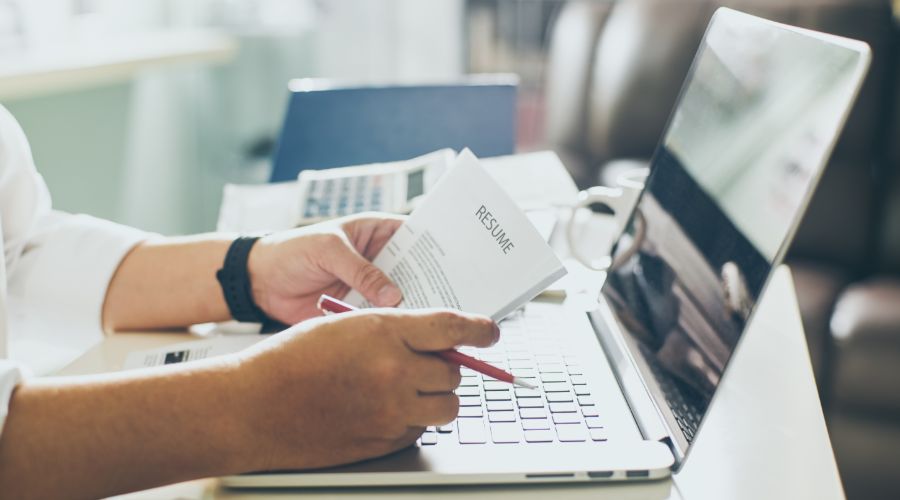 When you're hiring someone new, your job ad is likely the first impression potential applicants will have of your small business. So, it's essential that the posting is accurate, professional, and shows your company's personality. To appeal to job seekers, your ads shouldn't just include information on what you expect a new hire to do for your company. It should also showcase why someone would want to work for you. To help you craft a listing that will motivate the job hunters who are right for your small business and deter those who wouldn't be a good fit, include the following four elements in your job ads.
1. Show applicants who your company is
Job hunters are likely applying to several open positions. So, they don't just want to learn about the opening; they also want to know more about the company they could possibly work for. Stand out from other businesses by showcasing what you care about. Many job hunters, especially millennials, are attracted to companies that strive to serve a bigger purpose, so be sure to include your mission statement. If you have enough room in the ad, you might also include
a brief history of your small business
your core values
the size of your company
who your customers are
what products and/or services you offer
Read also: 6 Tips for Recruiting Qualified Millennials
You might also consider including any perks to your location, such as nearby outdoor activities, great restaurants, or an easy commute. Let applicants know what's in it for them by including any unique perks and benefits you offer, such as
work-from-home policies
competitive salaries
discounts on merchandise or services
continuing education opportunities
casual dress code
You can also share your company's culture by discussing anything your business does as a team, such as volunteering together or having an annual family picnic.
If you don't have enough room in your job ad to include an in-depth look at your company's purpose and culture, you might consider adding this information to your website. Then, you can direct potential applicants to your site to learn more about your company.
Read also: Employer Brand: What Is It? How Do You Share It?
2. Spell out what the person will do
Now that potential applicants know who you are, you can explain what you expect the new hire to do within your company. That way, they'll know exactly what would be expected of them and can decide whether they're up for the challenge. Be sure to list the employee's major responsibilities and consider describing what a typical day or week would like that so that potential candidates can imagine themselves in the role.
Go beyond primary tasks, however, by sharing why the job itself matters to the company. Talk about how the new hire will help the company grow and achieve its goals. That way, applicants will know that their work will be valued and make a difference in the company.
3. Describe your ideal candidate
A lot of job postings list required skills and past experiences that a company is looking for. While these things are important, you probably have a clear picture of what your ideal employee looks like, so describe the candidate. You can do this by not only including skills but also personality traits that would make the new hire successful in the position.
For example, if you're hiring a salesperson, you might want a real go-getter who is always looking for new opportunities to connect with potential new customers. If you're hiring a cashier, however, you might want someone more laidback and can be empathetic when a frazzled customer tries to return merchandise without a receipt.
You might also consider listing any skills, experiences, and traits you're looking for as "You are" statements so applicants can visualize themselves in the role. For example, if you're hiring a marketing specialist, you might say something like, "You are an outside-the-box thinker who's passionate about finding new ways to attract customers."
4. Tell job hunters how to apply
The first three elements you include in a job ad can help attract people who would be a great fit for the open position and your company. Once they're convinced they're the right person for the job, you need to tell them how to apply. Let potential candidates whether they need to fill out an application online or if they need to email you their resume.
Read also: Should I Ask Job Candidates to Fill Out an Application?
If you ask for any specific information, like a cover letter or portfolio, let applicants know exactly what they should send you. For example, if you require a cover letter, consider having candidates answer a question. You might ask something like, "Explain a time where you faced a difficult decision at work. How did you decide what to do?" That way, you're learning more about the person and aren't just getting their resume in a different format.
After you've written your job posting, you'll need to list it somewhere where potential applicants can find it. Learn more about where to post a job ad.