Why Small Businesses Need HR Software for Successful HR Management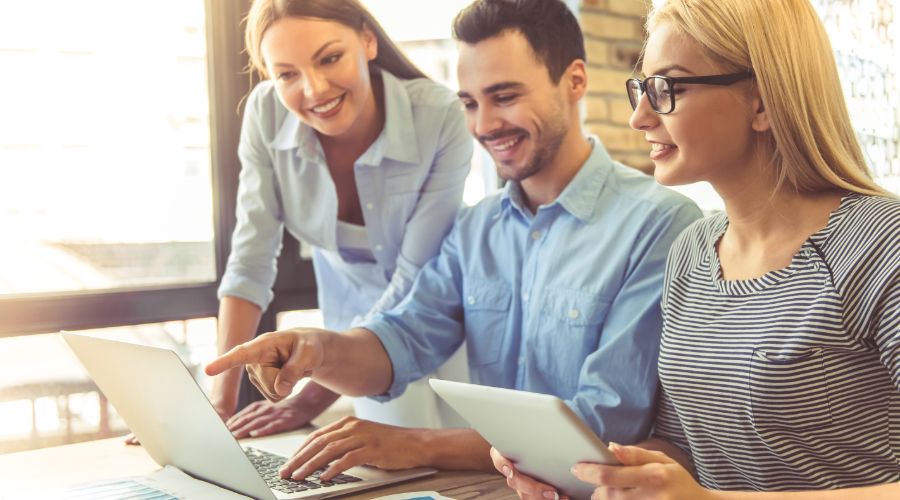 Small business owners always have a full plate of responsibilities; from finding leads and making sales pitches to ensuring payroll gets processed and new employees are properly trained, they likely have next-to-no work-life balance when getting their company off the ground. Add "handling human resources needs" to the proprietor's job description and the scales strongly tip toward "work" instead of "life."
A recent study shows that 70% of small businesses handle HR "as a side job by the owner or a staffer with other primary responsibilities." Rather than generating and growing revenue for the company, these associates likely will spend 25% to 35% of their workweek hiring and onboarding new employees, managing time off, handling complaints and special requests and other HR duties. By implementing the right software system, many HR duties can effectively be streamlined, cutting down on administrative tasks and time.
Here are a few areas the right HR software solution can help you with as a small business owner:
Onboarding
When you can add new employees to your HR software with ease, it saves you time that can be better spent growing your business. Some solutions allow workers to actually log in and fill out a W-4 and add banking and contact information. This makes them responsible for correctly entering their data, thus reducing human error by a third party.
Communicating
If you have a message that you need to send out to all of your employees, your HR system should allow that option. Some can even do it with the click of a button. And, when a worker changes his or her personal information, you can set up a notification so that you can review and process the changes quickly.
Affordability
There are so many solutions on the market when it comes to HR software, and choosing the right one for your organization can seem daunting. Solutions such as Workful provide an affordable option while boasting critical features you'll need to manage your business while also growing it. Hiring an employee to do these HR tasks could be costly due to salary, benefits, bonuses and other expenses.
Managing
Successful management can be a reality when you have an HR software solution that takes critical tasks and makes them easier. Rather than slowing your business' growth to implement processes and systems to support it, thinking ahead and laying the proper foundations will save you time and money in the long run.