7 Sections to Include in Your Business Plan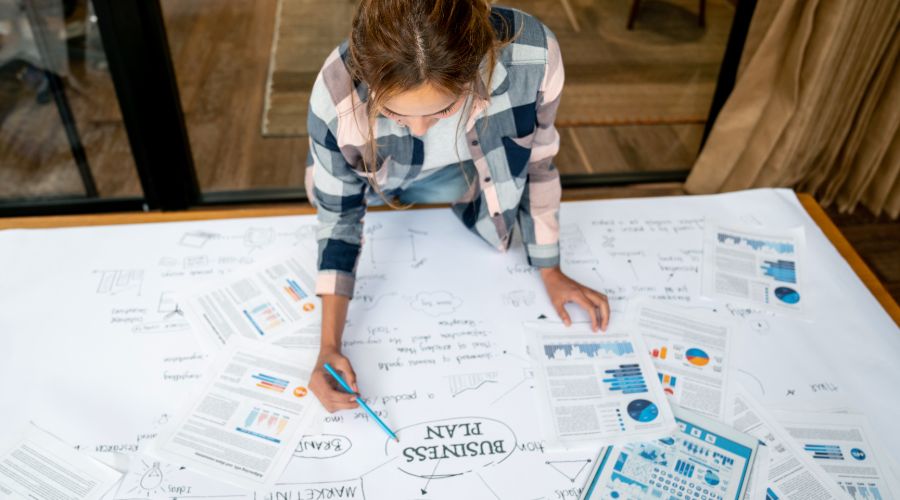 When you first start a business, having a plan is critical to your success. A business plan is a roadmap of your business's future over the next three to five years. To be effective, it needs to be a living document. Come back to it to regularly to monitor your progress and growth and to make adjustments as needed.
Include the following seven sections in your business plan.
1. Executive summary
The executive summary is a review of the most important information discussed in the rest of the plan. If you're trying to attract potential investors, use the executive summary to tell the investors what you want from them.
2. Industry & business description
Start describing and analyzing your business's industry. Answer the following questions:
What does the industry look like now?
What do you expect the industry to look like in the future?
Are there any upcoming changes to your industry that could help or harm your company?
Then, discuss your company's vision and goals, as well as your standing in the industry.
3. Products or services
Discuss what products or services you're offering consumers and describe what sets you apart from your competitors. Include information on your pricing, your product's lifecycle, and how you plan to develop your products or services further.
4. Marketing strategies
Your marketing strategies section is the result of thorough market research. Use this section to define your target market in detail by asking yourself questions like
Who is your target market?
What do they do?
Where will you find them?
How much money do they make a year?
What makes them decide to buy?
By knowing as much about your target market as possible, you'll be able to develop strategies to attract them to your company. Read also: How to Write a Marketing Plan
5. Competitive analysis
Determine your competitors' strengths and weaknesses. Discuss strategies that will provide you with a distinct advantage over your competition. Develop things you can do to prevent your competition from taking part of your market share and how you plan to attract some of their customers. Read also: How to Do a SWOT Analysis of Your Competition
6. Operations & management plan
Highlight the logistics of running your company, including the various responsibilities of your management team and tasks assigned to each division within your company. Describe how you will decide it's time to hire new workers and how you will reassign responsibilities as your company grows.
7. Financial factors
The last section of your business plan may be the most important section for investors. You'll want to include your financial projections, income statements, cash flow statements, balance sheets, and other ratios, such as a debt-equity ratio and a breakeven analysis. This section will also help you ensure that you're meeting your financial goals and are continually growing your company.