5 Tips for Attracting Top Talent to Your Small Business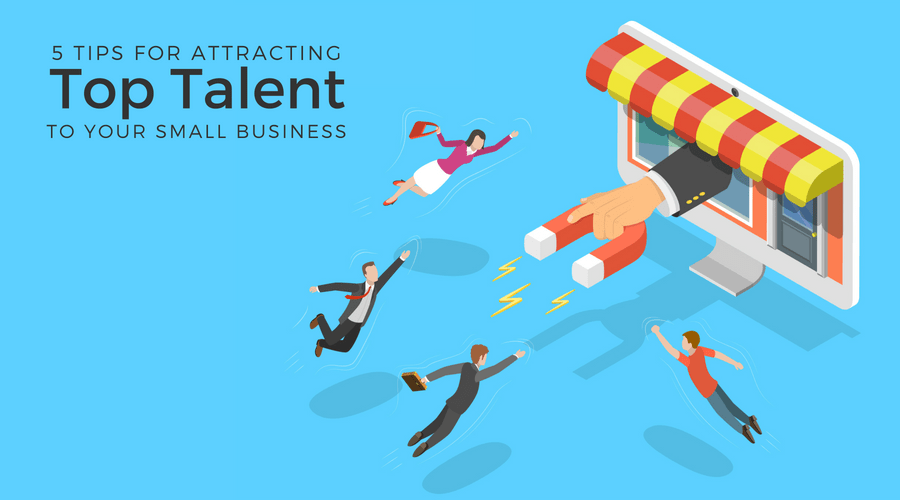 Big companies can offer bigger salaries and better benefits packages than you can, which can make it challenging to attract quality candidates. Don't try to compete with larger businesses. Instead, emphasize the benefits of working for your small business with these five tips.
1. Showcase your mission
In small companies, it's vital that each employee connects with the company's mission. When you're hiring new workers, share your mission every chance you get. It won't resonate with everyone, but it will align with the values of the people who genuinely want to work for you.
2. Highlight your culture
Small businesses' cultures are entirely different than big companies'. Small companies are often more like a family, which can be a lot of fun and provide your team with a healthier work-life balance.
Since a lot of workers want to have fun at work, share pictures on your website and social media profiles of your staff doing fun things together.
A healthy work-life balance is becoming increasingly important, so share how flexible you are in your job posting. You might allow people to work from home once a week, offer summer Fridays, or create adaptable schedules that enable them to focus on the things that mean the most to them.
3. Brag about your perks
Maybe you can't offer catered lunches every day, but you do offer quite a few vacation days and a casual dress code. Let your future staff members know about all the perks you can offer them.
Learn more about offering affordable perks your employees want.
4. Offer competitive salaries
No matter how great your culture is or how many perks you provide, it might still come down to the money. Find out what small businesses in your area are offering for similar positions, then try to match or exceed it. Read also: How Much Should I Pay My Employees?
5. Emphasize growth opportunities
In larger companies, employees might only have one job to do, and it can take years to advance. That's not the case in small companies. Your team members will get to wear a lot of different hats and might get promoted fairly quickly. Let prospective staff members know that you offer training and show that their work will impact every part of the company.