7 Benefits of Paperless Payroll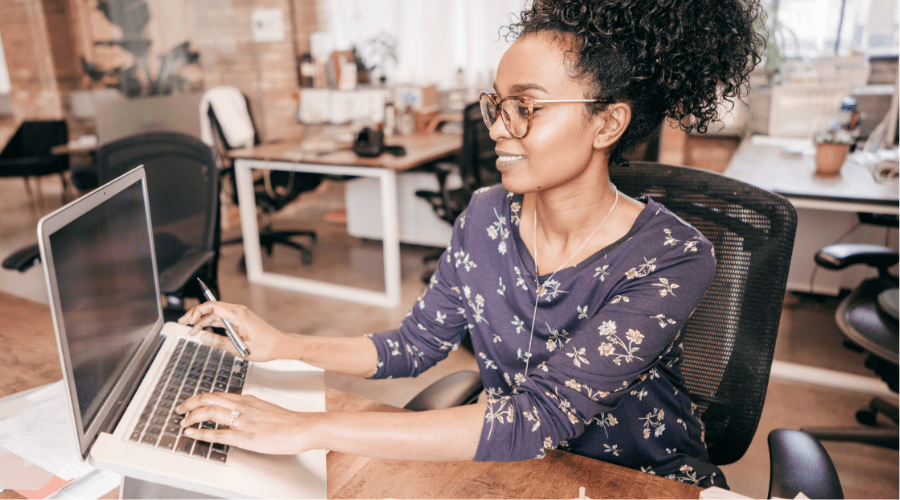 Running payroll manually can be tedious, time-consuming, and expensive for a small business owner. If this is true for you, it may be time to go paperless. A paperless payroll solution does more than save resources, it can also ensure that your payroll is more accurate and that your employees are always being paid on time. Nowadays, it's easier than ever to run and manage your small business's payroll online.
Keep reading to learn seven specific ways paperless payroll can benefit your company.
1. Save space and stay organized
With an online payroll program, all your data is stored in one place, so it will no longer take up space in filing cabinets and you don't have to dig through mountains of paper to find the information you're looking for. Because the data is online and can be accessed from anywhere, you also won't have to worry about it getting lost or damaged.
2. Easily track timesheets
If you choose payroll software that includes time tracking, like Workful, you won't have to handle paper timesheets or find an employee who left without submitting their time for the week because you can track and record their time online. Their' timesheets will always be available and will be added automatically when you run payroll.
Read also: How Time Tracking Software Benefits Your Business
3. Employee access
Many payroll programs include an employee portal, which can be accessed from any device with internet. You team will be able to clock in and out, ask for time off, and submit expense and mileage reimbursement requests from anywhere.
They'll also be able to access their pay stubs online, which can be helpful if they need proof of income for a loan or mortgage. After you've filed W-2s for the year, your employees will be able to access them immediately, so they can start their tax return without waiting for you to mail their year-end forms. Learn more about how self-service HR software can benefit your company.
4. Run payroll anywhere
With paperless payroll, you can run payroll from any computer with internet, even if you're out of the office. You can deposit your team's paychecks directly into their bank accounts, so they'll always be paid on time.
5. Save money
With paperless payroll, you won't have to buy ink, toner, check stock, or envelopes for paychecks and pay stubs. You can also reduce your dependency on an accountant because the software will track your totals, including your payroll tax liability.
6. Save time
Running payroll manually can be time-consuming. With paperless payroll, you'll spend less time preparing checks because the software will calculate tax withholdings and deductions for you. You also won't have to spend time taking care of lost checks or fixing check-cashing issues. Your employees can find payroll information in their employee portals, so you'll spend less time answering payroll-related questions.
7. Keep data secure
Gone are the days of locking away payroll information in a filing cabinet. Payroll software is password protected, so you don't have to worry about managing unauthorized access. If there are other people in your company who need some of your payroll data, you can control who sees it and how often.
Go paperless with Workful
Workful can help you take advantage of the lasting benefits of using paperless payroll. With Workful's easy-to-use system, you can quickly
update deductions
make time clock adjustments
reimburse your employees
pay salaried and hourly employees
pay independent contractors
apply paid time off
calculate your tax liability
run payroll reports
We're available to help you set up your Workful account and answer any questions you have. Contact our sales team to request a free demo and learn if Workful is the right paperless solution for you.