6 Things to Consider Before Applying for a Business Credit Card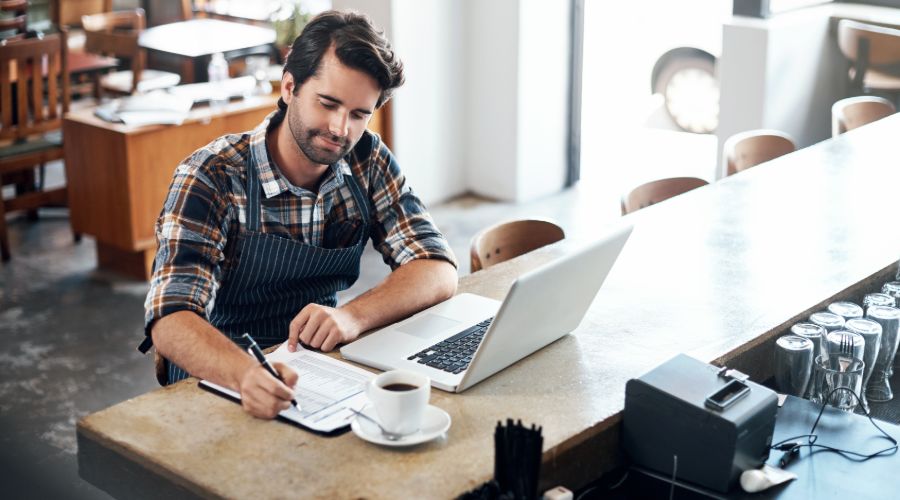 A business credit card can help your small business build credit and make ends meet if you run into cash flow problems. If you're shopping around for a new credit card, ask these six questions to make sure you're picking the right one for your company.
1. How will you use the credit card?
If you plan on using the credit card to make a big purchase and may carry a balance, then look for a card that offers a low interest rate. If, instead, you plan on using it to pay day-to-day expenses and will likely pay off the balance each month, then you might want to look for something that offers a great rewards program. If you use the card for daily expenses, then a rewards program can make it more beneficial for your company to use the credit card than a debit card because you can use the rewards to pay a portion of your bill or to reduce the cost of other expenses.
2. What happens if you can't make a payment?
Ideally, you'll be able to pay off the card (or at least the minimum due) each month, but what would your options be if you can't make the payment during a leaner month? When you're shopping for cards, find out if they have a grace period and what the penalties are for making a late payment. Hopefully, you'll never have to use that information, but it's better to be prepared.
3. Will it affect your personal credit?
Some cards will report to consumer credit bureaus, others will report to business credit bureaus, and some will report to both consumer and business credit bureaus. If you have the option, choosing a card that only reports to business credit bureaus can help limit your personal liability.
Learn about how to maintain a good business credit score.
4. What rewards does the credit card offer?
If you're comparing the rewards that different credit cards offer, consider what types of rewards would work best for your business. For example, if you travel a lot for work, then you might want to look at cards that offer mileage, instead of cashback. If you wine and dine potential clients often, then you might want to look at cards that offer great rewards on purchases made at restaurants. Read also: What to Know About Travel Expense Policies
5. What are your options?
Once you've narrowed down your choices, compare the cards. For each credit card, list the pros and cons, interest rates, annual fees, and rewards.
While some cards may not have an annual fee at all, it's important to compare both the annual fees and interest rates to ensure you're making the best choice for your small business. A card with an annual fee but a small interest rate might cost less in the long run than a card with no annual fee but a larger interest rate.
6. What credit cards do your vendors accepts?
Although Visa, American Express, and MasterCard are all common, your vendors might not accept every card type. Make sure you can use your new card when you need to.