9 Reasons Your Small Business Needs Content Marketing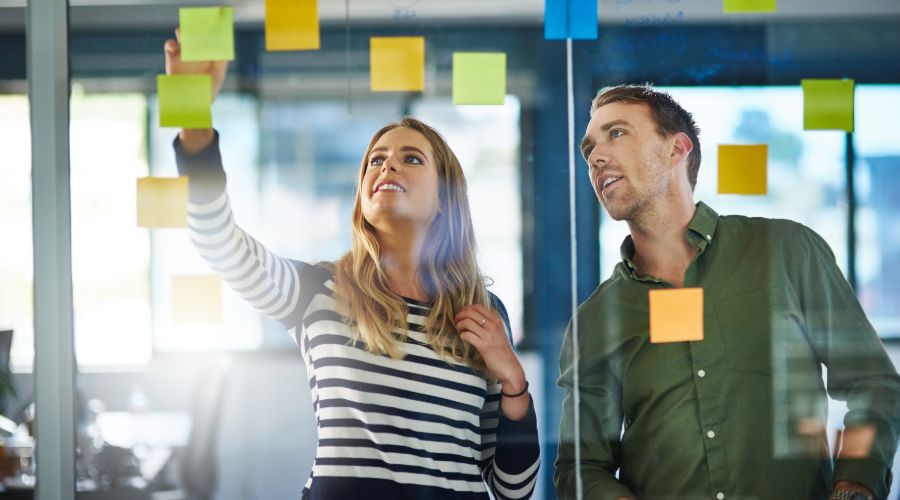 When you're building your website and social media pages, you need content – which is where content marketing comes into play. Content marketing has been a staple of companies' marketing strategies for years, and for good reason.
As a small business, you're competing with a lot of noise online, especially now that more and more people are using ad-blockers. You need to figure out how to break through the noise and get in front of consumers. One of the best (and cheapest) ways to do that is by utilizing content marketing.
What is Content Marketing?
Content marketing is simply creating and distributing valuable and relevant information to your target audience. You can distribute it through social media, blogs, videos, eBooks, and other downloadable tools.
The ultimate goal of content marketing is to entice consumers into becoming customers. The best way to do this is by providing quality content and helpful information, instead of just blatantly advertising. Consumers will see you as a wealth of knowledge, instead of an unwanted interruption.
Do I Really Need Content Marketing?
The short answer – yes. The long answer – content marketing can help your business grow and reach more people, so it should be a cornerstone of your marketing strategy. If you're still not convinced, check out these nine reasons your small business needs content marketing.
It Boosts Brand Awareness
When you're consistently putting out new, fresh content, you'll create plenty of opportunities for your target audience to see your company's name. Eventually, your name will become familiar to them, so your company will be at the top of their mind when they're ready to buy.
It Shows Off Your Brand's Identity
Your company has a unique brand and voice. Content marketing allows you to share that voice with your target audience. Consumers will want to do business with you because they won't just know what you sell, they'll know who you are.
Consumers Will See You as an Expert
If you're regularly sharing information that helps your target audience, you'll start to stand out as an industry expert. Consumers will realize that you're sharing valuable, useful information for free, so they'll see you as trustworthy and want to do business with you.
You Can Answer Questions Before They Arise
When someone has to spend money, they'll often procrastinate. They might have a lot of questions and don't know who to ask or just don't want to spend the time asking. You can help by answering common questions on your website. You'll be able to alleviate consumers' concerns and remove some barriers for them. When they're ready to buy, they'll be more likely to buy from you because you helped them without wasting their time.
You'll Always Have New Material on Your Website
Most consumers will look you up on the web before calling you or coming to see you, and they'll probably visit your website or social media pages multiple times. They don't want to see the exact same material every time they check you out. When you're creating quality content, your website and social media pages will have new information every time someone visits.
It Can Help Generate Leads
Let's be real – the only reason you do any marketing is to generate leads. You need leads to turn into customers so you make money and stay in business. Content marketing is one of the best ways to connect with strangers, so you'll have brand new leads that you wouldn't have gotten otherwise.
Content Marketing Attracts Your Ideal Customer
Leads are great, but connecting with your ideal customer is even better. When you're writing content specifically for your target audience, you'll only attract people are truly interested in what you have to sell. The leads you attract are more likely to turn into repeat customers.
You'll Show Up in Organic Search Results
If you want to show up on search engine results pages (SERPs) without buying advertising, then content marketing is essential. Google and other search engines want to show the most relevant information possible to searchers. If you're creating quality content about topics your target audience is interested in, then search engines will see that your content answers the questions people are asking and rank you higher on the SERPs.
You'll Have Material People Want to Share
Once you've started to create quality content about topics your target audience cares about, they'll start doing some of the marketing work for you. They'll start sharing your posts on social media – generating even more leads and attracting brand new customers.