4 Things to Consider When Implementing an Employee Referral Program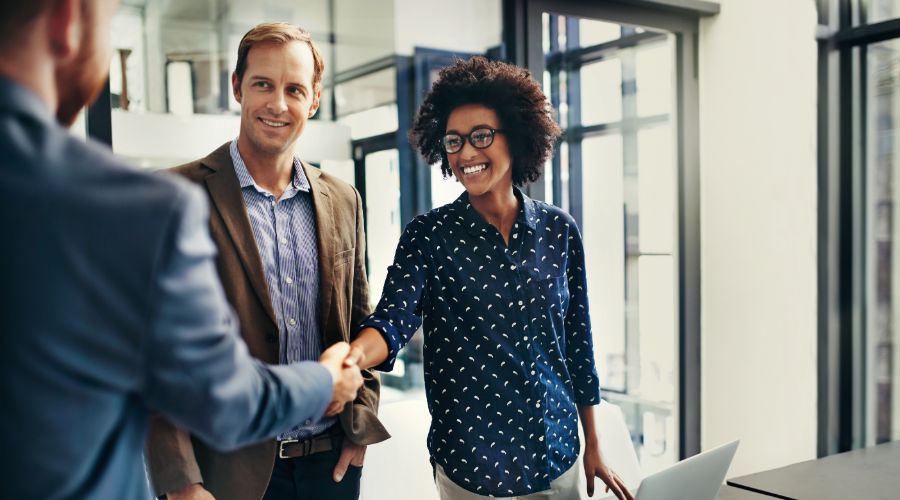 An employee referral program allows your staff to recommend friends, relatives, or colleagues for your company's job openings. If you're thinking of asking your team to suggest candidates, keep these four things in mind.
1. Remember the benefits
There are many benefits of implementing an employee referral program.
Workers hired through staff recommendations are 10-30% less likely to quit their jobs than traditionally sourced candidates.
It typically takes less time and costs less to hire someone because they're prescreened by your staff.
People who are recommended for a job are 15% more likely to accept an offer.
Team members who are hired based on a recommendation typically onboard more quickly because they already know someone in the company and feel comfortable asking questions.
2. Include incentives
When you're first introducing your employee referral program, it can be difficult to get your team on board. They're more likely to participate if there's something in it for them.
The most common way of incentivizing an employee referral program is to offer a cash bonus to the person who recommended your new hire. A cash bonus, however, might not be in your budget. If it's not, there are other incentives you can provide, including extra paid time off or free lunch.
If you choose to reward your staff's participation, make sure they know exactly when they'll receive the incentive. For example, you might choose to only give it after the new hire has worked for the company for three months.
3. Educate your team
To ensure that your staff is helping find the best candidates possible, clearly explain the job responsibilities and the type of applicant you're seeking. If it's the first time you're asking your team to recommend candidates, you might want to hold a short meeting to go over all the details and answer any questions. Once your staff is comfortable recruiting, you can send out the necessary information in an email.
Besides discussing the skills and attitude that you're looking for in candidates, also share the process. Let them know if they need to share a link to an application, if you'll contact their referrals, or if their recommendations need to contact you.
Then, give ideas about who to consider when sharing the job information. For example, they might want to ask friends, former classmates, or coworkers from previous jobs.
4. Keep your team updated
Be sure to thank any employee who recommends a job candidate. You want to encourage them to continue making referrals, even if you ultimately choose someone else.
It's likely that your team member will be asked about the status of the job, so keep your them in the loop. You might let them know if you extended their friend a job offer, or if you decided to go in another direction to avoid surprises later.
An employee referral program can help you find qualified candidates for your small business. For more ideas, check out these tips for improving your hiring process.