What are Google Posts?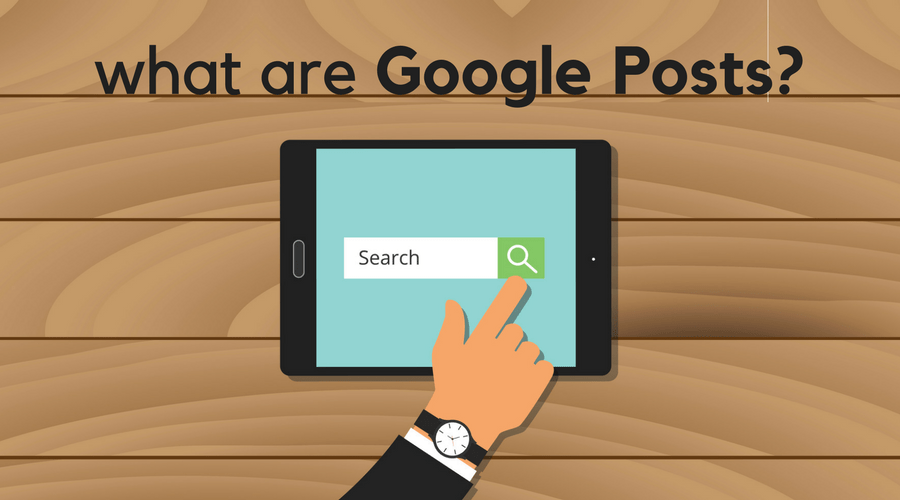 Google Posts are an easy way to share relevant and fresh content directly with people searching for you on Google. These pieces of content are already optimized to rank highly on search engine results pages (SERPs), so you don't have to worry about them being lost in the crowd. You can use images, videos, and text to grab consumers' attention in new ways. Google even allows you to add a call-to-action (CTA) button and links inside the Posts so that you can send potential new customers to specific parts of your website.
Before you use Google Posts, you will need to be verified as an authorized representative of your small business. After you've been approved to use Posts, follow these steps to create one:
Click "Publish on Google."
Choose your post type (story, article, video, poll, or event).
Create your Post.
Preview the Post to see how it will show on Google.
Once you're ready, click "Publish."
Once you've published your Google Post, it will immediately appear on Google Search. The Post will typically appear in the SERPs for seven days, so make sure you regularly share new, fresh content with consumers.
Read also: An Introduction to Search Engine Optimization
How can I use Google Posts?
Because their lifespan is relatively short, Google Posts can help you share news about your business. For example, you might use them to
highlight an upcoming sale or promotion
share pictures of your most popular products or menu items
promote an upcoming event
encourage customers to sign up for your newsletter
Read also: 9 Reasons Your Small Business Needs Content Marketing
What type of Posts can I create?
Google offers five kinds of Posts:
Stories – These include a cover page, which contains an image and title, and at least three additional body pages, consisting of an image and caption. You can even include a CTA on the last page.
Articles – These are primarily text-based, but you can include links, images, and videos.
Videos – These will share a video hosted on YouTube.
Polls – These allow you to survey people who are already looking for you online.
Events – These Posts allow you to share more information about an upcoming event.
Read also: The Guide to Digital Marketing for Small Business