How to Hire Qualified Employees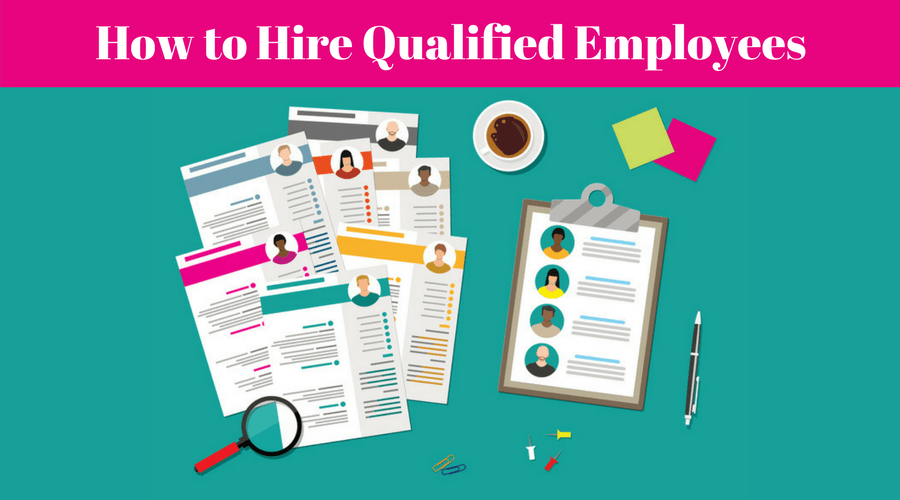 When your business grows to the point that you can't handle everything yourself, it's time to hire help. How do you find and hire qualified employees who are willing to work for you? Keep reading to learn how to attract talented candidates to your company.
1. Write accurate job descriptions
It can be challenging to hire anyone if you don't know what role the person will play. Once you know what skills and talents you're looking for, convey your needs through a detailed job description.
The job description should accurately describe the roles the employee would be expected to fill. If they are likely to wear multiple hats, make sure that your job description accurately portrays that. Include the skills, personality traits, and relevant experience needed.
2. Ask for referrals
After you've crafted your job description, take advantage of your network by asking your friends, family, and advisers for referrals. Your advisers, particularly, may know strong candidates in the industry, and they'll have a good idea of what qualities you're looking for to fit your company.
If you already have employees, ask them for referrals, too. Candidates recommended by employees are more likely to be successful because your employees will give them a realistic view of the company. Put a bounty out there for employee referrals – if you hire a candidate recommended by a team member, offer a small cash bonus or a paid afternoon off. Learn more about implementing an employee referral program.
3. Conduct phone interviews
After you've received a stack of resumes, review each one carefully. Instead of trying to schedule time with each applicant, focus only on the people who are the most likely to fit the job and your company. After you've decided which candidates might be a good fit, give them a call to find out what they're really like. Read also: 5 Tips for Improving Your Hiring Process
4. Interview candidates in person
After a successful phone interview, invite applicants to an in-person interview. Make sure to ask each candidate the same questions to ensure you have the opportunity to assess each one fairly.
Leave enough time at the end of the interview to let each person ask you questions. Answer each question honestly to ensure the candidate isn't disappointed if they end up working for you.
At the end of the interview, be clear about what the next steps are. Let them know if there will be another interview and when you expect to make your decision. If you wait too long, or if you don't give your candidates a timeframe, they may become impatient and take another position.
5. Hire slow, fire fast
When you're hiring a new employee for your business, take your time to make sure you're hiring someone who will fit well with your company. If it turns out the employee isn't going to work well within your company, don't be afraid to let them go.