Why Hiring the Right People Matters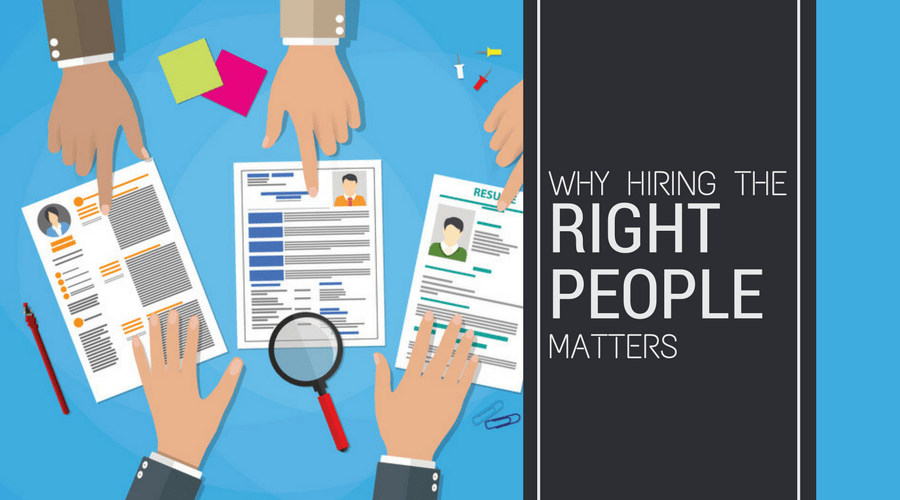 Employees are your most valuable asset and can affect whether your business will succeed. It's essential to hire the right people who will help your business grow and reach its goals.
Every new worker you hire brings their unique personalities, skills, and talents to the team. When your workforce is small, one person can change everything about your company – from the culture to your reputation.
Your first team member will be the ones who help create your corporate culture, so hire people who share your values and vision for the company. Each new staff member can affect your business's productivity and relationships with your customers.
Productivity
The right person for your company will be passionate about their job. Their enthusiasm will motivate other employees to work harder. But, the wrong person will likely have a negative attitude into the workplace and may not be driven, which can hinder your company's productivity.
Take your time hiring to create a productive business that continues to grow for years to come. Learn more about how to improve your hiring process.
Customer relationships
Your employees are the face of your company, and the right workers will nurture relationships with your customers. Your customer relationships take months or years to develop, but just one bad employee can destroy your reputation. If a customer, particularly a new customer, has a bad experience, they will likely think negatively of your business and may tell their friends not to shop with you.
Hiring the right employee, on the other hand, can make you money in the long run. Your team member's excitement and passion for your company will be transferred to your customers. As your customers continue to receive excellent service from your staff, they'll become loyal shoppers. Read also: Building Customer Loyalty Programs for Small Business: 3 Tips for Success.