How to Write a Job Description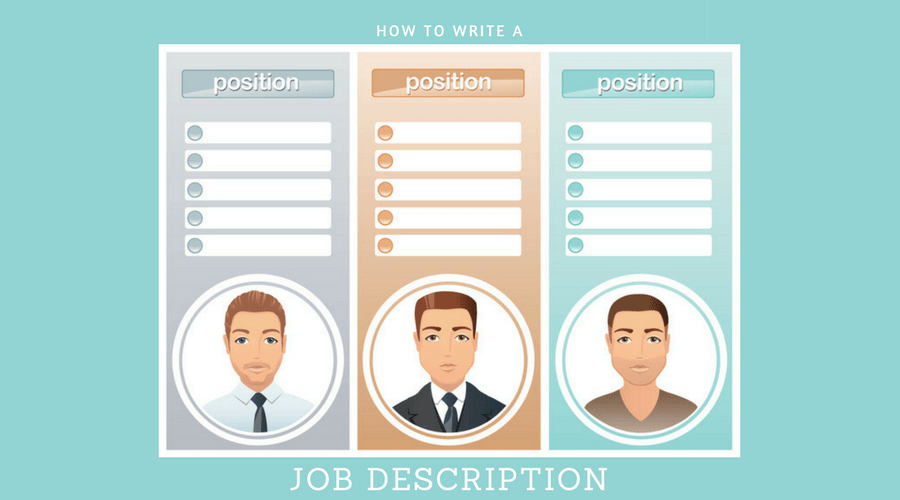 When you're hiring a new employee, it's essential to start with a thorough job description, so candidates know what to expect before applying. Once you've hired someone for the position, you can use that same job description to set goals for your employee.
The job description should be clear enough that candidates understand what will be expected of them. At the same time, make it flexible enough for the employee to feel comfortable taking calculated risks to serve the company and your customers better.
1. Gather the Right People to Help
Before you write a job description, gather the right people to help you. If you already have employees, ask the manager of the new employee and other workers with similar jobs to help. These employees will know what skills are critical for someone to be successful in the position.
If this is the first person you're hiring, ask your mentors to help you write the job description. Your mentors can help ensure you're not presenting the position as something it's not. Read also: How to Hire Your First Employee
2. Determine the position's essential tasks
Look at the job responsibilities of the rest of your employees to see how the new job will fit into your staff's current roles. Focus on the most critical tasks the worker will need to do and determine the most vital outcomes required from the position. If you need inspiration, look at job descriptions of similar positions at other companies.
3. Write the Description
After you have gathered people to help you and have determined the position's critical tasks, it's time to write the description. A practical job description has six sections: job title, company information, position description, job requirements, benefits, and a call to action.
Job Title
Start your job description with an accurate job title. Internally, you can use a creative or unique title, but in the job description, you want a title that job hunters will search for. For example, if you're hiring a receptionist, don't put "Director of First Impressions" in the description because applicants won't likely search for that title.
Company Information
Include an overview of your company– share your mission and your values so potential candidates can understand the culture. It's often more important to hire for cultural fit than for skills. You can always teach the necessary skills to someone who's invested in your company and eager to learn, but you can't force someone to align with your values. Read also: Why Hiring the Right People Matters
Include the importance of the position to the growth of the company, so candidates will know they'll be able to move up through the company.
Position Description
After the company overview, describe the key responsibilities of the job. When you're just starting a business, you and your employees often have to perform multiple job functions, so make sure you make that clear in the description.
Job Requirements
If there are any requirements for the job, such as experience and education requirements, make those requirements evident in the job description. You'll have people who don't meet the criteria apply, but you'll be able to weed them out quickly.
Include any physical demands for the position to comply with Americans with Disabilities Act policies.
Benefits
Include critical benefits, such as health insurance and work-from-home opportunities, in the job description, particularly if you can't match the pay of other companies.
Call to Action
At the end of the job description, make sure to include the company's contact information and instructions on how to apply.
Writing an accurate and thorough job description can help improve your hiring process. Learn more about how to improve your small business's hiring process.