How to Build Customer Loyalty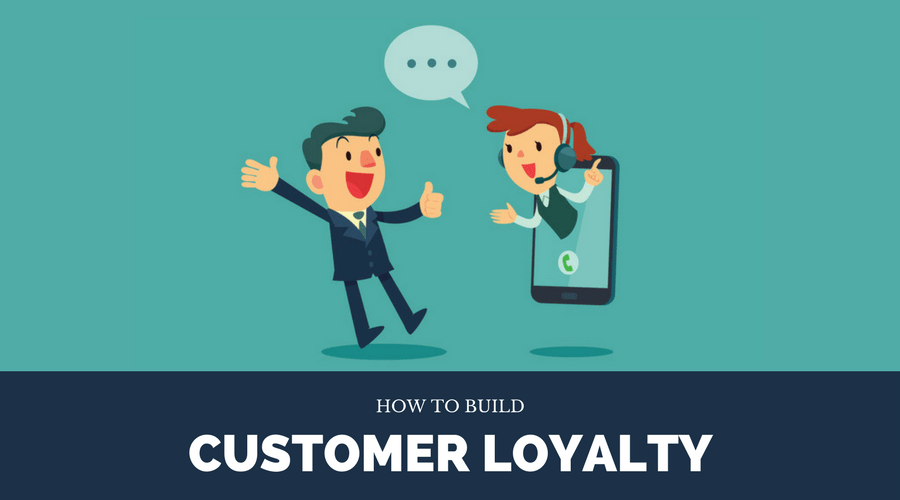 Loyal customers are easier to sell to than new customers. The probability of selling to an existing customer is 60-70%, but the probability of selling to a prospective customer is only 5-20%. It also costs about five times more to attract a new customer than to keep an existing customer, so it just makes sense to build customer loyalty.
Your business's success ultimately relies on your customer's happiness, loyalty, and willingness to keep buying from you. If your customers are loyal and happy, they'll start recommending you to their friends and family, which creates new business.
7 Tips for Building Customer Loyalty
Personalize your relationships with your customers. Treat your customers as individuals, not sales numbers, and communicate with them by name. Learn their buying preferences to make recommendations and provide information they'll value. By doing this, your customers will view you and your employees as friends, and people are less likely to quit a friendship than they are a business.
Listen and respond to your customers. 55% of customers leave because a company ignores their feedback. Give your customers the opportunity to share their feedback, then respond and make changes when possible.
Show your appreciation for your customers. Many customers stop using a company because they don't think the company cares about them, so show them you care. Send personalized thank you notes or emails to your regular shoppers, and provide exclusive discounts for your most valued customers. You can also show appreciation by having a loyalty program to reward repeat customers.
Consistently provide exceptional customer service. Even the most loyal customers will leave if they start to experience poor customer service, so go above and beyond for your customers on a regular basis.
Hire emotionally invested employees. Employees who are emotionally invested in your company's mission and goals will provide exceptional customer service to meet those goals. Hire customer-facing employees with the following strengths: kindness, empathy, the ability to work in a team, detail orientation, willingness and ability to follow through, and optimism.
Always deliver on your promises.
Offer an easy return policy. If your return policy is difficult or if you charge a fee for returns, you'll have a hard time retaining customers.