18 Questions to Ask Your Interviewer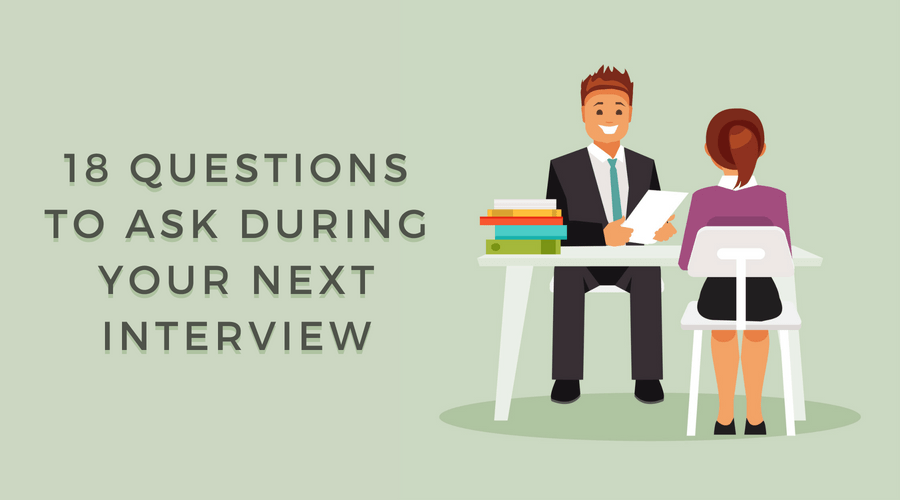 You got an interview for your dream job. Congratulations! You have prepared like crazy. During the interview, you calmly explain your greatest weakness and your ideal type of work environment. You even showed why you would be a good fit for the company. But then, the interviewer (your potential new boss) asks, "Do you have any questions for me?"
And you freeze.
Instead of stumbling over some version of, "No, not right now," have some questions in mind and ready to go. You might even consider writing them down before the interview, so you don't forget.
During a job interview, you're trying to determine if the company is right for you and the company is trying to decide if you're right for them. Asking some of these 18 questions can help both you and the interviewer determine if you're a good fit for each other. Some of the questions will help you learn more about the company, and others will give you a chance to share a little more about you.
What do you like most about working here?
What's a typical day or week going to look like for this job?
What's the overall purpose of this job?
What do you expect the new hire to accomplish in their first three months?
What are the goals for this position over the next year?
How will this position help its department meet its goals?
How does the department help the company achieve its goals?
What is the department's most significant accomplishment?
Will the person in this position be expected to work work overtime regularly?
Would there be any opportunities for growth or professional development?
Do you have an example of a typical career path that started with this position?
What are the biggest challenges the new hire will face with this job?
What are the company's values?
Where do you think the company will be in the next five years?
What are the company's most exciting opportunities right now?
What skills is the team currently missing that you hope the new hire will have?
How would you describe the company culture?
How are employees recognized for their work?
After you've nailed the interview, the company might call and offer you the job. If you accept the offer, learn how to make a good impression on your first day.