9 Tips for Launching Your Online Store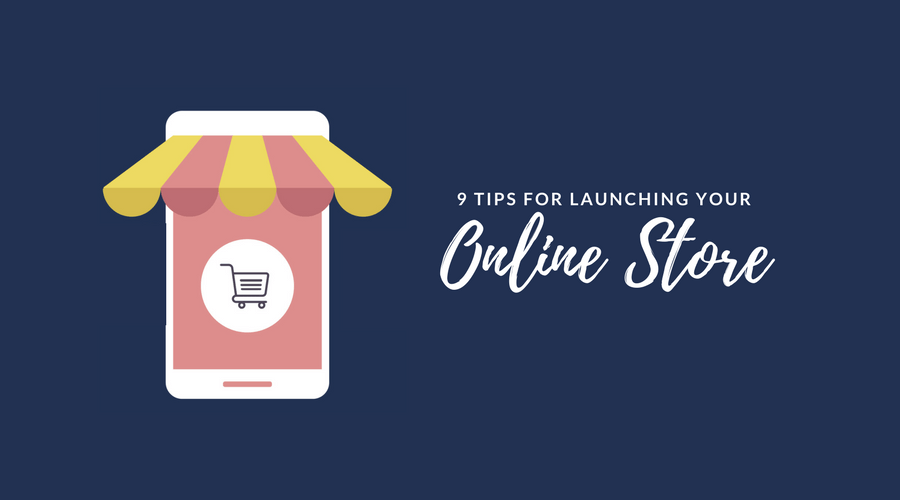 Have you decided to start an online store? Congratulations! Follow these tips for a successful launch!
1.       Come Up with Your Name & Secure It Online
If you haven't already, brainstorm some ideas for your store name. After you've picked out an idea (or two), go see if it's available online. See if you can purchase it as a domain and set up social media profiles for it. If everything's available, go ahead and snatch them up so no one else can.
2.       Build Your Website
You can't have an online store without a website, so go ahead and build it after you've bought your domain. If you can't afford to hire a website designer, don't sweat it! There are plenty of tools and templates available, so you can build the website yourself. If you're using a site like WordPress, you'll have plenty of templates to choose from.
3.       Figure Out Shipping Early
Before you ever start selling your products, figure out how you're going to ship them so you know how much it will cost and how long it will take packages to get to your customer.
4.       Write Your Product Descriptions
It's always a good idea to write your product descriptions and take product photos before launching your store. That way, when you're ready for customers, they'll know exactly what they're looking at and be enticed to buy.
Your product photos should be eye catching, so your customers are motivated to click "Add to Cart".
Your product descriptions should be SEO friendly so you show up on Google's search engine results pages (SERPs). That way, you'll be able to attract people who were looking for your products, even if they've never heard of your store before.
5.       Ask Your Friends & Family to Test It Out
After you have your website set up and your products in place, ask your friends and family to do a test run. Ask them to give you honest feedback about the look of the website.
Also ask them to go through the checkout process. Have them write down any problems they run into or annoyances they notice. You want the checkout process to be as smooth and pain-free as possible, so you don't lose potential customers.
6.       Remember, Sometimes Finished is Better than Perfect
Don't worry if your website isn't 100% perfect when you choose to launch. If you wait for your website to be perfect, you'll never launch. Instead, make sure it's functional (so people can actually purchase your goods), then go ahead and launch.
7.       Set Your Goals
Make sure you have some sales goals in mind when you launch. How much do you want to sell opening weekend? How much do you want to sell in your first month?
Having sales goals will give you something to work toward. It will also help you figure out how well you're doing and if you're on track.
8.       Get Your Name Out There
Have some marketing strategies in place before you launch your online store. Having your website ready to go doesn't help much if people don't know to look for you.
You don't have to spend a lot of money in the beginning. Ask your friends and family to share your new online store on social media, and encourage them to like your store's social media pages.
9.       Offer a Discount
Give people an incentive to shop with you on launch day. You can run a giveaway for free products leading up to the launch (which is a great way to get your name out there).
Or, you could offer special discounts and promotions during your first few days. If you don't normally offer free shipping, offer it for the first week (or month) you're open. You could also offer a percentage off every customer's purchase during your first weekend. Customers will be more likely to buy more, and you'll build customer loyalty.