What is Local Marketing?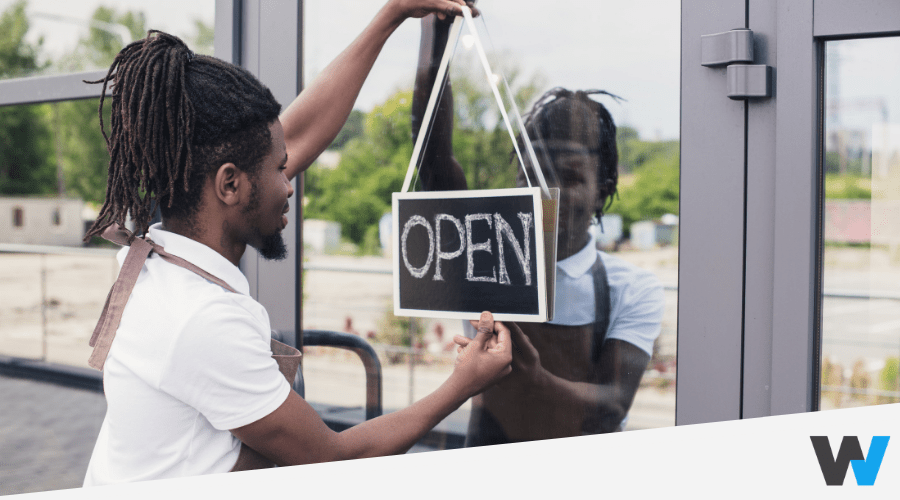 Local marketing is a strategy that targets the community surrounding your store or restaurant's physical location. Since people like to shop and eat near their homes, your marketing efforts should focus on driving people within 10 miles of you into your building.
If you serve your neighborhood in person, you probably don't need to attract national or global consumers. Because of that, it might seem like you should only market your business online. However, doing so could make you miss out on a lot of potential shoppers. In fact, almost half of all Google searches are looking for local information. Furthermore, 18% of local mobile searches led to purchases within a day (compared to 7% of non-local searches).
By combining offline and online marketing strategies, you'll be able to reach a lot more customers than if you focus on only one or the other. Keep reading to learn nine tips for marketing your local business.
1. Get involved in your community
Neighborhood involvement can help expose your company's name while allowing you to meet potential customers face-to-face.
If you're willing to spend a little money, you can sponsor local events – like Little League teams, fundraising events, and cultural events. Your name will be in front of people who might not hear about your company otherwise.
Another great way to get involved in your community is through networking. Check out your local Chamber of Commerce to see if they have any upcoming small business events. You'll be able to meet other small business owners in the community and share your contact information. Read also: 7 Ways to Start Networking More Effectively
2. Be consistent
Make sure that your name, address, and phone number (NAP) are the same everywhere they're listed. If they aren't the same everywhere, search engines and customers might get confused or think you're not a real business. By staying consistent, your store will show up on search engines more easily, so consumers can find you.
3. Take advantage of social media
Does your business already have a Facebook page or Instagram account? If you do, make sure to take advantage of them. Social media is a great way to interact with your customers and connect with potential customers. You can even post exclusive discounts for your followers to take advantage of when they're in your store. Learn more about social media marketing.
4. Keep your website updated
If you have a website, make sure that you keep it up-to-date.
Post information about ongoing sales.
Keep your NAP and hours of operation at the top of your site so customers can find the information they need quickly.
Post a clear call-to-action so shoppers know whether they should make an appointment, stop by during business hours for an exclusive discount, or sign up for your email newsletter.
Read also: Do I Need a Website?
5. Get listed in online directories
It's easy to get listed on local online directories, so take advantage of them. To get started, you can list your business on:
6. Use Google My Business
When you sign up for Google My Business, your customers will easily be able to see your rating, general pricing information, address, phone number, and hours right from their Google search results page. The easier it is for people to get your information, the more likely they'll shop with you.
7. Ask for reviews
Ask your customers to review you online, through sites like Yelp, Facebook, and Google. Google regularly favors businesses with more feedback, so the more your customers review you, the more likely your business will show up in local Google searches.
Read also: How Customer Feedback Can Grow Your Business
8. Build a mailing list
A mailing list will help you better target customers near you. You can create a mailing list by asking customers for their addresses when they checkout. You can also collect addresses by hosting a contest, like a business card drawing. Place a fishbowl at your register and encourage customers to drop in their business cards, then once a week or month, draw one of the business cards. The lucky winner can get a great prize, like a free meal or a gift card.
9. Keep the "rule of seven" in mind
The rule of seven is the idea that the average consumer has to be exposed to a brand's message seven times before making a purchase.
The "seven" part might be different from consumer to consumer, but make sure you're consistently putting your message in front of shoppers so you can convert them to customers. The best way to consistently reinforce your message is by sharing it across multiple channels, online and offline.