How Can I Lower My Shipping Costs?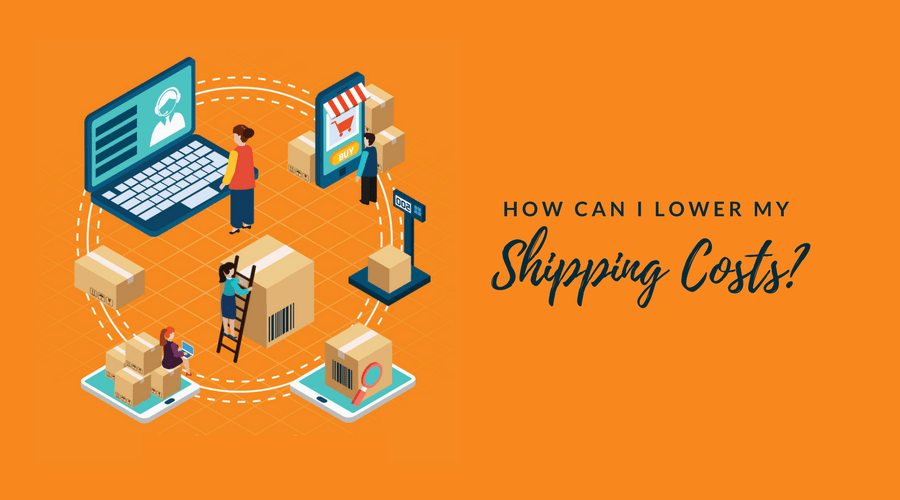 Do you spend a lot of money each month on shipping and postage? If you do, there's a good chance you're spending too much on shipping costs.
8 Tips for Lowering Your Shipping Costs
If you send lots of letters a month, or if you ship products to your customers, then use these tips to help save on your shipping costs.
1.     Use Email
If you're still mailing invoices, it might be time to stop. If you switch to emailing documents, instead of mailing them, then you'll save a lot of money on stamps.
2.     Include Coupons
When you're mailing a package to a customer, include a coupon for a discount on their next purchase. Sure, it won't save you money on shipping, but it will give the customer an incentive to keep shopping with you. So, you'll end up with a loyal customer, who keeps spending money.
3.     Choose the Smallest Box Possible
When you're packing up products to ship, choose the smallest box possible. The big shipping companies (UPS, FedEx, USPS, and DHL) all let you pay based on either the dimensional weight (the size of the box) or the actual weight. You'll usually pay whichever is greater, so keep your box size small, so you don't pay more than necessary.
As an added bonus, choosing a small box will also mean you'll need fewer packing materials – which saves you even more money.
4.     Sign Up for UPS Connect
UPS offers an incentive for any small businesses that sign up with UPS Connect. When you sign up, you'll immediately qualify for a 10% discount on ground shipping rates and a 20% discount on air and international shipping rates. The more you ship, the greater discount you could get.
You'll also qualify for a free one-year trial of UPS Smart Pickup. With UPS Smart Pickup, you'll know exactly what time your driver will pick up a package after you've created a shipping label. You won't waste time (and money) driving to your nearest UPS Store, and you won't have to worry about missing the driver.
5.     Work with a Small Business Specialist
Besides UPS Connect, the big names (UPS, FedEx, USPS, and DHL) all have small business specialists who can help you get the best rates possible. Their small business specialists will work with you to determine the best pricing options and mode of transportation based on your small business's specific shipping needs.
6.     Shop Around
When you're figuring how much it will cost you to ship something, don't just pick a company and go with their price. Shop around to find the best price and timing for your small business. Don't just assume that the prices on their websites are the prices you have to pay either – talk to their small business specialists to figure out what kind of discounts you can get.
7.     Get a Postage Meter
A postage meter is a portable machine with a scale. You can weigh your packages and letters, then it will calculate the exact postage costs and print your shipping labels. You won't have to worry about paying extra postage ever again. You'll also be able to schedule pickups, so you don't have to drive to the Post Office, wasting time and gas.
A postage meter can help your small business reduce its shipping costs by 20% a year.
8.     Use Lighter Packing Material
It might be time to reconsider your packing materials. Maybe the packing material you're using is too heavy, which is only making each package more expensive to ship. Instead, switch to a lighter weight packing material (like Styrofoam popcorn).