National Small Business Week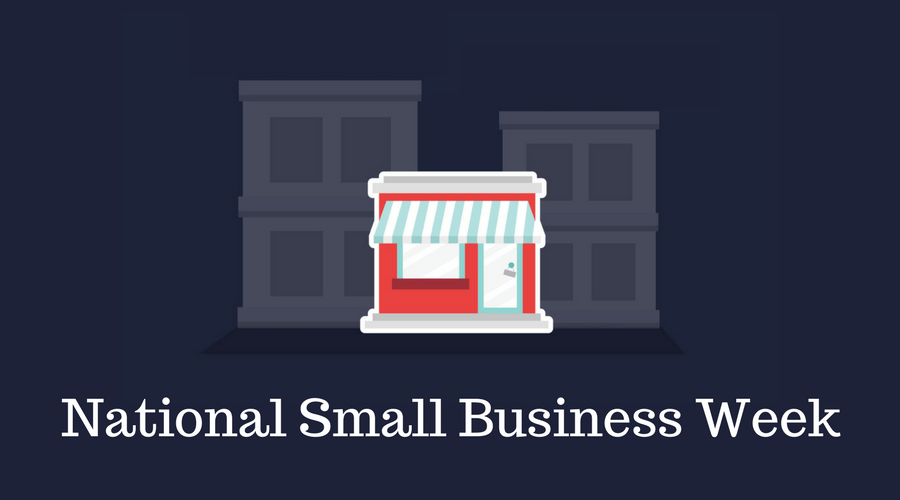 National Small Business Week (NSBW) 2018 is fast approaching! This year, it runs from Sunday, April 29 to Saturday, May 5.
NSBW started in 1963 and takes place every year via a proclamation from the President of the United States. The week celebrates and recognizes the hard work done by entrepreneurs and small business owners around the country.
It's important to celebrate small business owners because they're living the American dream and help their employees live it, too. More than half of Americans either work for a small business or own one. On top of that, small businesses are responsible for creating two out of every three new jobs every year.
National Small Business Week doesn't just celebrate you, the small business owner, it also seeks to teach you how to grow your business.
Get Involved, No Matter Where You Are
You don't have to live close to a regional Small Business Administration (SBA) office or near Washington, D.C. to get involved with NSBW. You can participate wherever you are!
(Don't forget to head on over to SBA's website for the latest information on all their events.)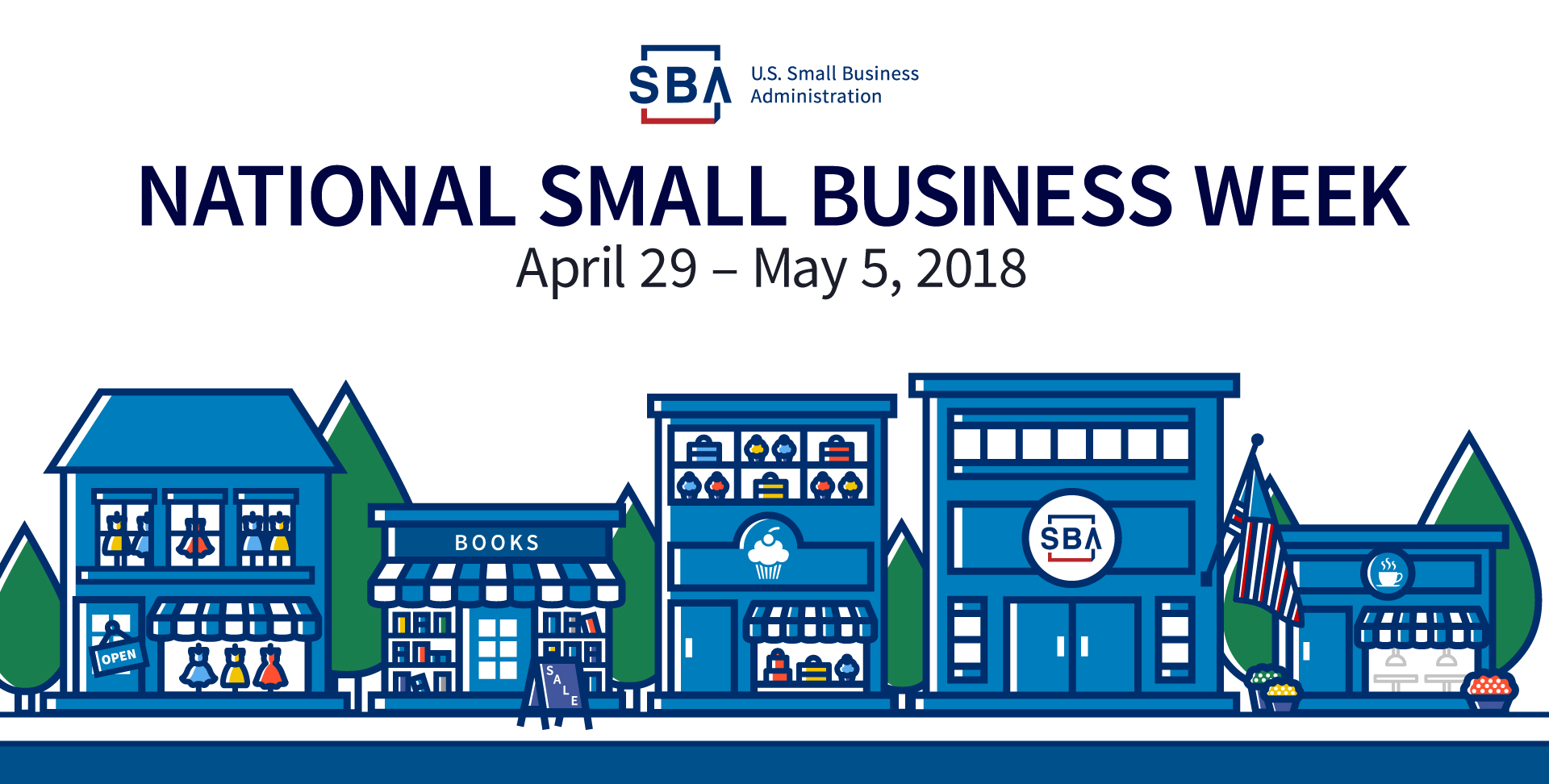 Join on Social Media
April 29
At 6 PM EST on April 29, the SBA will go live on their Facebook page to announce several awards:
Small Business Development Center Excellence and Innovation Award,
Veterans Business Outreach Excellence in Service Award,
Women's Business Center of Excellence Award,
SCORE Chapter of the Year,
Jody C. Raskind Lender of the Year,
Small Business Investment Company of the Year,
Phoenix Award for Outstanding Contributions to Disaster Recovery (Volunteer),
Phoenix Award for Outstanding Contributions to Disaster Recovery (Public Official), and
Phoenix Award for Small Business Disaster Recovery.
April 30
The SBA will announce several more award winners on their Facebook page on April 30 at 12:45 PM EST:
Exporter of the Year,
Small Business Prime Contractor of the Year,
Small Business Subcontractor of the Year,
Dwight Dr. Eisenhower Awards for Excellence (in Services, Research & Development, and Manufacturing),
8(a) Graduate of the Year, and
Small Business Persons of the Year (one from each state, D.C., Puerto Rico, and National).
May 4
Do you want to be involved in the conversation? Jump on Twitter beginning at noon EST on May 4 for a National Small Business Week Twitter Chat. The Chat will discuss starting and growing a small business and share tons of tips and tricks just for you!
To get involved, use the hashtag #SmallBusinessWeek and don't forget to tag @SBAgov. (We'd love to hear from you, so tag us, too – @WorkfulApp.)
Sign Up for the Virtual Conference
During NSBW, SBA and SCORE are hosting a virtual conference from May 1 to May 3.
You'll get all the benefits of attending a conference, without any of the cost! You'll be able to (virtually) meet other small business owners, chat with experts, and listen to great advice on small business strategies.
Click here to register now!
Celebrate in Your Own Way
National Small Business Week is a great excuse to celebrate your hard work, your employees' dedication, and your customers' loyalty! If you want to celebrate NSBW at your small business, try out these tips!
Learn about four ways you can celebrate National Small Business Week.
Share Your Story
Your small business has a unique story, so jump on your blog, Facebook, and Instagram and share it! Tell your customers how you got started, why you continue to run your business, and what you can do to help them.
Thank Your Staff
You wouldn't be able to provide for your customers if it weren't for your employees wearing lots of different hats. During NSBW, send them a personal, heart-felt thank you note for all their hard work. You might even consider bringing in lunch one day!
Have a Sale
You wouldn't be in business if it weren't for your customers. Use NSBW to say, "thank you" by having a sale or emailing your loyal customers an exclusive discount code.