Why Do I Need a SWOT Analysis?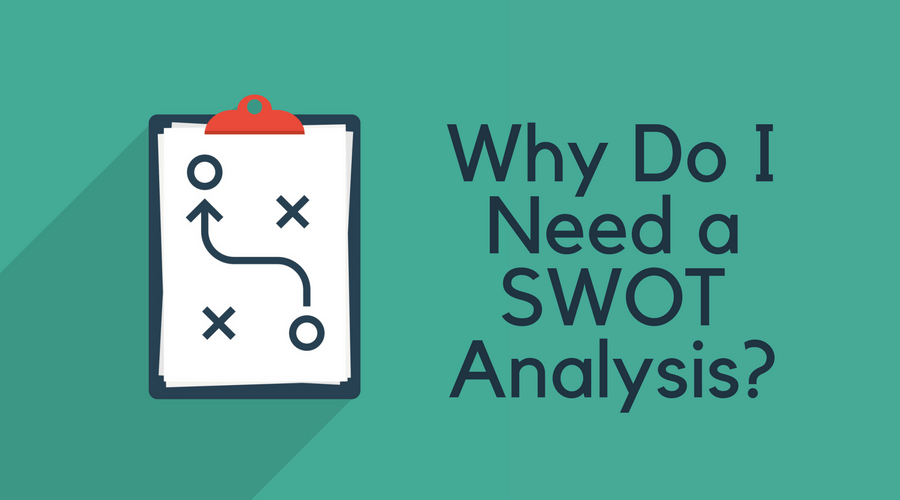 We've talked a lot about SWOT analyses. A SWOT analysis doesn't have to cost a lot (or anything at all), but it helps you identify the internal and external factors that can affect your company (both positively and negatively).
But, does your small business really need to do a SWOT analysis? Short answer – yes. Keep reading to find out why you need to do one.
Determine How to Allocate Resources
When you identify your strengths and opportunities, you'll be able to determine how to allocate your resources to best exploit your strengths and take advantage of those opportunities. This way, you're not wasting resources on things that won't help your business continue to grow.
Identify Areas for Improvement
Every company can improve, but they might not always know where to focus their energy. A SWOT analysis helps you determine which areas to focus your energy on by looking at your weaknesses. Some of those weaknesses can be turned into strengths.
Know What to Avoid
After you've identified your weaknesses and threats, you'll know what things to avoid entirely.
For example, if you have a product that's inferior to your competitor's product, you'll know not to put it on the market until you've improved it somehow.
Create Contingency Plans
You can't predict every threat to your company. But, by identifying which threats currently exist, you'll already have plans in place for unexpected threats.
Understand Your Business Better
A SWOT analysis provides a very clear picture of how your business is doing right now. You might be surprised to discover what your strengths and weaknesses actually are (instead of just guessing at them).
A SWOT analysis will also provide the insight you need to create a new business plan or marketing plan or expound the plans you already have.