5 Tips for Attracting New Customers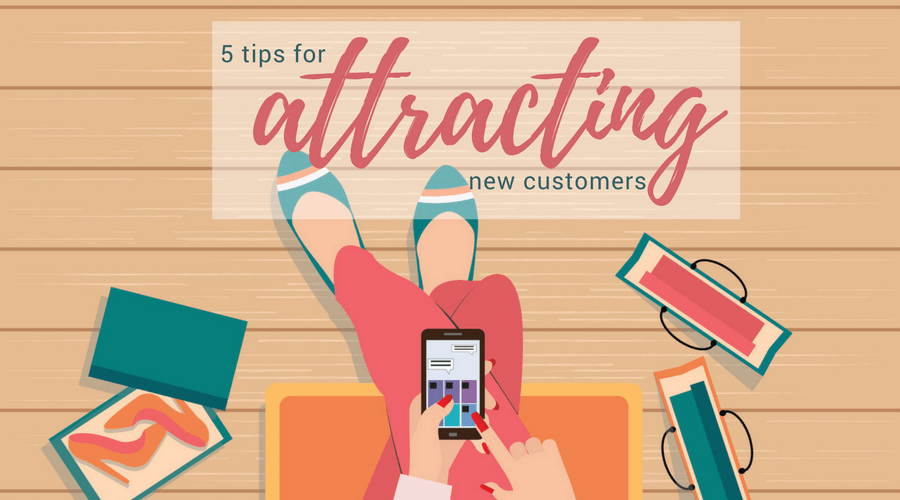 Your customer base keeps your small business surviving and thriving. While it's essential to keep your existing shoppers happy, so they keep coming back, it's also crucial that you continue to draw in new shoppers so you can keep growing your company. Try these five tips for attracting new customers to your store.
1. Offer first-time customers a discount
Consider giving first-time shoppers 10% off their first purchase. If they've had their eye on something, your offer might entice them to buy. It might also encourage them to spend more than they were initially planning to spend.
2. Make referring a friend easy and rewarding
Offer incentives to your existing shoppers who refer a friend. If you send regular emails to your customers, give them a reason to tell someone to shop with you. For example, for every person they refer, you might give them $5 off their next purchase and give $5 off their friend's first purchase.
Read also: Building Customer Loyalty Programs for Small Business: 3 Tips for Success
3. Hold a flash sale
A flash sale creates a sense of urgency for consumers. Maybe they've been looking at items at your store for a long time but haven't been willing to make a purchase – a flash sale could encourage them to make that first purchase.
4. Connect with your target market
Research your ideal customer to find out what they like to do and where they spend their time. Then, meet them there. For example, if they spend a lot of time on Instagram, make you're your store has an account and posts regularly.
A great way to connect with your target audience is to share a behind-the-scenes look at your business. You can share new merchandise to get people excited and encourage them to stop by, or you could showcase different employees to humanize your brand a little.
5. Give something away
Encourage people to visit your store by giving something away for free. You might offer a free koozie to the first 10 shoppers of the day. Or, you might host a contest on your social media with a fantastic prize that showcases the best you have to offer.