6 Ways to Promote Your Business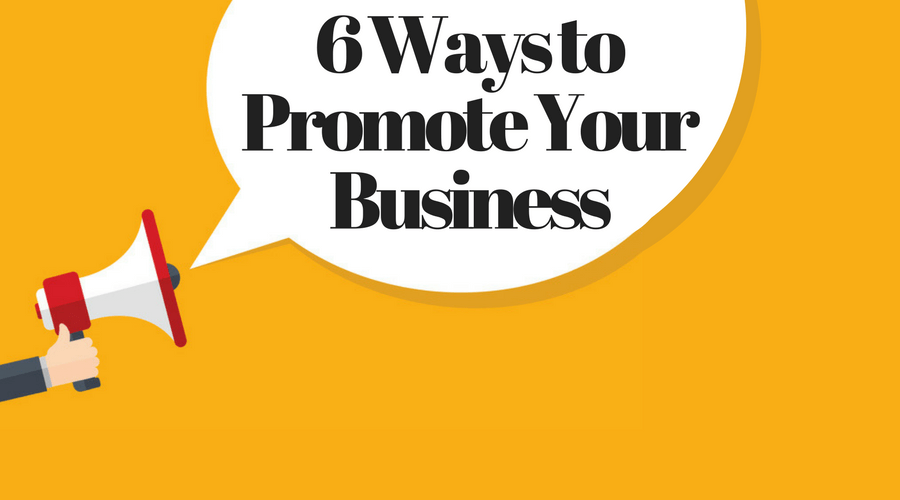 Promoting your business is essential for attracting new customers, increasing sales, and enhancing your company's reputation. There are a lot of ways to publicize your business, so it can be overwhelming to choose what's best for your company. Consider these six solutions to help get you started.
1. Social media
Social media provides a way for you to better engage your customers and potential shoppers and to cultivate personalized relationships. Social media marketing helps you connect with your audience in a way that encourages them to go to your store or website and make a purchase. You can do this by listening and interacting with consumers and creating content that delivers what they want.
2. Micro-influencers
Using micro-influencers can be a cheap and easy way to advertise your business. They have engaged audiences on their social media channels and can leverage their authority to promote your products or services.
3. Email
Email marketing is one of the most efficient ways to promote your business – it has a high return-on-investment (ROI) and is easy to implement. Like social media, email allows you to cultivate relationships with your customers, which can help them remember you when it's time to shop. Learn more about how to effectively use email marketing.
4. Internet
The internet is becoming more and more popular for marketing your business and has several advertising methods you can use, depending on your budget. With pay-per-click ads, you'll pay a small fee every time a potential customer searches for certain phrases, then goes to your website. This can become very costly if you use broad search phrases, so pick them wisely. You can also use search engine optimization (SEO) tactics to gain traction through organic means.
Read also: The Guide to Digital Marketing for Small Business
5. Print
Print advertising is a more traditional form of marketing and includes running ads in newspapers or magazines. Because it's more expensive than social media or digital, it's important to determine what publications your target market reads before you purchase space.
If you're looking for a more cost-effective option, contact your local newspaper and share your company's story. If the paper decides to run the piece, you'll gain some free promotion.
6. Broadcast
Like print ads, publicizing your company on your local radio or television stations can be expensive. It's possible, however, to get cheaper advertising time from radio or television stations. Just like newspapers, radio shows and news programs are always looking for stories, so tell them about something exciting your company is working on. You might also consider offering free products to your local radio station as a listener giveaway in exchange for free or reduced-rate ad space.
Read also: 9 Cheap Ways to Promote Your Business