What Benefits Should I Provide for My Employees?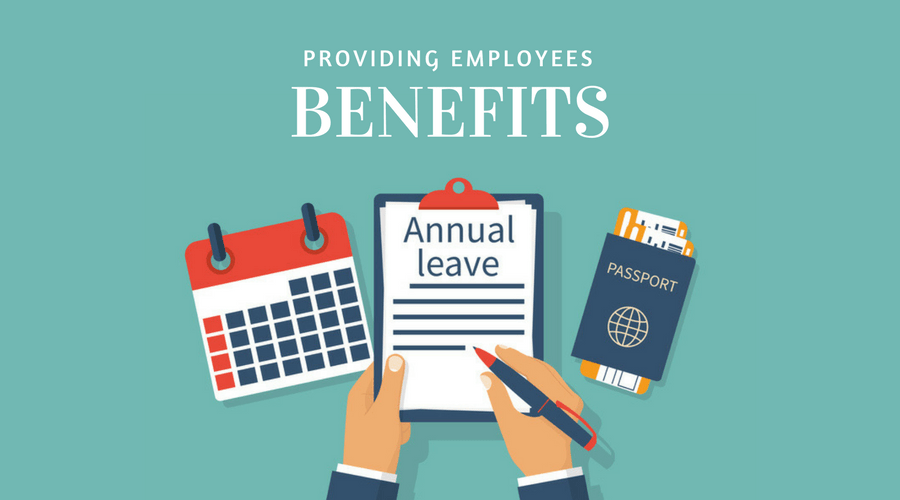 As an employer, you're required to provide certain benefits to your team. There are also many optional benefits and perks you can give your staff to encourage productivity and attract top talent. Keep reading to learn more about what benefits to offer.
Five benefits you're required to provide
There are some benefits you're required to give to your staff:
Unemployment insurance – You're required to pay unemployment insurance taxes. In most states, these are funded entirely by the employer. These taxes enable eligible, unemployed workers to receive temporary financial assistance if they meet your state's eligibility requirements.
Workers' compensation – Once you start hiring staff members, you'll need to carry workers' compensation. It provides benefits to your workers if they're injured on the job or develop an occupational illness. Depending on your state's laws, you can purchase insurance through a commercial carrier or the state, or you can choose to be self-insured.
Disability insurance – Some states and territories require disability insurance coverage for injuries and illnesses not related to work. These states and territories include California, Hawaii, New Jersey, New York, Puerto Rico, and Rhode Island. If your state does not require disability insurance, you can still choose to offer short-term and long-term disability insurance options to your staff.
Family and medical leave – The Family and Medical Leave Act (FMLA) provides eligible workers with 12 weeks of job-protected leave over a 12-month period for specific reasons, including the birth of a child or the care of a family member. You only have to provide FMLA leave if you have 50 or more employees in 20 or more workweeks during the current or previous year.
Health insurance – Under the Affordable Care Act (ACA), you're required to offer health insurance if you have 50 or more full-time employees. If you have fewer workers and want to provide health insurance, consider purchasing it through the Small Business Health Options Program (SHOP).
Four benefits to consider offering
There are other benefits you can choose to give to enhance your staff's lives. These can be the deciding factor when someone is considering working for you.
Personal time off – Many employers provide paid leave to their staff, so their workers have a chance to recharge. You can also consider offering paid sick leave and bereavement leave. You might also choose to pay your staff for holidays, like Thanksgiving and Christmas, even when your office is closed.
Retirement plans – You might decide to provide a retirement plan, such as a 401(k), so your staff has some financial stability when they retire. Read also: 401(k) Basics for Employers
Flextime – Not every person is their most productive between 8 AM and 5 PM, so consider offering flexible hours. Your team members will be able to make their own schedules, so they're working when they're more productive.
Workplace wellness programs – Wellness programs encourage your team to lead healthier lives. They can also lower medical costs and create a more efficient workforce. Your wellness program might include hosting onsite exercise classes or allowing your employees to keep plants on their desks. Read also: 9 Wellness Program Ideas for Your Small Business
When creating your benefits package, consider what options are most important to you and your team. Learn more about affordable perks to offer your staff.