3 Tips for Recruiting Great Employees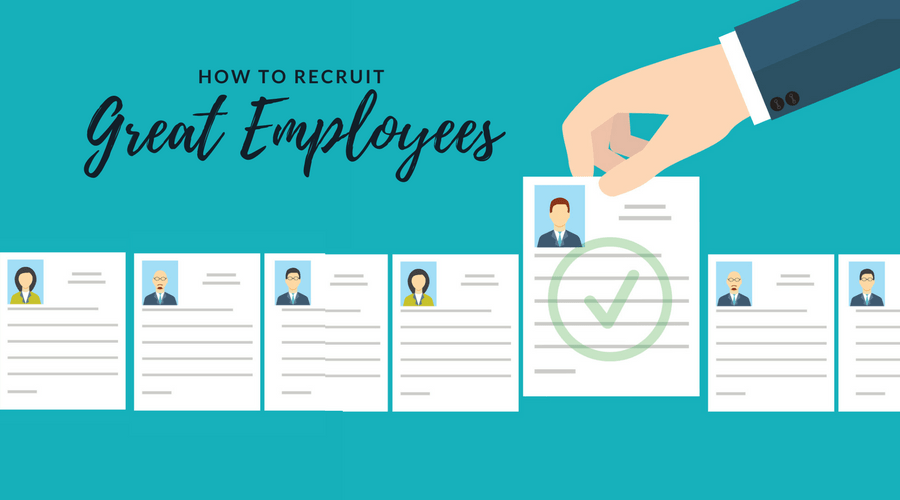 The biggest employee problem most small businesses face is finding and recruiting great workers. It can be challenging to compete with larger companies because they have dedicated human resources (HR) departments and can often offer more comprehensive wage and benefits packages. If you're trying to recruit great people to join your small business, try these three tips for proactively looking for new team members.
1. Use a resume database
When using sites like Indeed, search for specific terms and positions. If you search for generic skills or job titles, you'll likely have to sift through pages and pages of resumes that don't match your criteria. Look for potential candidates who can learn and adapt because you will be able to teach them the skills they need to be successful in your company.
2. Emphasize the benefits of working for a small business
Many job seekers might want to work for a small business because you can offer things larger companies can't. Consider advertising the following benefits to working for a small business:
Your staff often "wear multiple hats," which gives them the chance to learn new skills, take on new challenges, and advance in their careers.
Because you're a small team, you can get to know each person and personalize perks to their needs. For example, if someone needs to leave early once a week to take their child to football practice, you can offer them a more flexible schedule. Read also: Is Flextime Right for Your Small Business?
You value everyone's contribution because their work actively helps your small business reach its goals and become successful.
Read also: 5 Reasons People Want to Work for Your Small Business
3. Don't wait until you need to hire someone
If you wait until you have an open position to fill to start recruiting, you may always be playing catchup. And, if you need someone to help immediately, you might end up hiring someone who isn't the right fit for the job or your company. To combat this, keep an ongoing list of qualified candidates. That way, you'll already have someone in mind when it's time to hire.
Read also: Is It Time to Hire? 4 Telltale Signs You Should Grow Your Workforce