4 Reasons to Switch to Payroll Software from a Manual Payroll System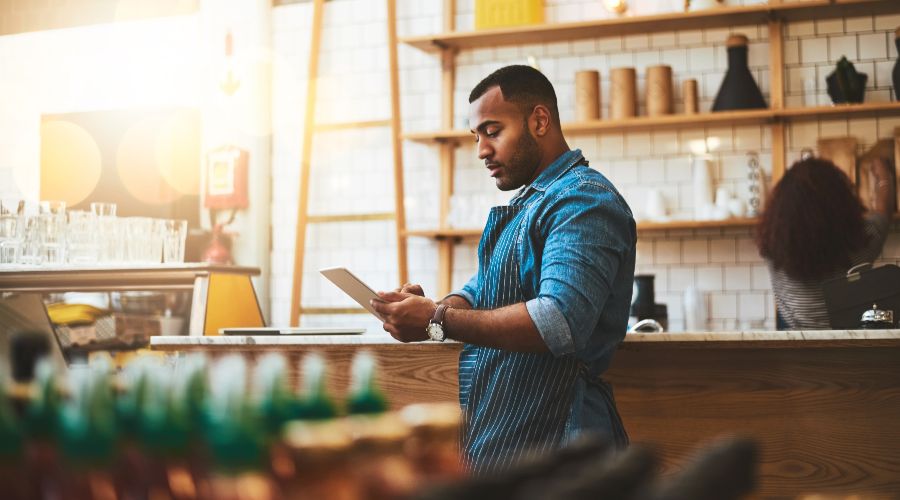 When you're starting a business, you might get away with managing payroll from a simple Excel spreadsheet (especially if you're the only one working for the company). But things get a bit more complicated – not to mention time-consuming – once you start hiring employees. That's because the Department of Labor has certain laws in place that require you, as an employer, to process payroll.
If you don't withhold the right amount of state and federal taxes, you could be penalized. If you miscalculate wages or fail to provide paychecks on time, you could lose valuable employees and gain a bad reputation in your field or industry.
The fact is, you're spending too much time managing your business if you're having to manually processing payroll. Here are four ways using a payroll system can help you take back some of those hours in your workweek and focus more on growing your small business.
1. Better Time Management
Rather than having to mine emails or review paper timecards to calculate hours, a payroll service can provide a centralized hub of information that automatically syncs with a payroll run. This can save you hours of time and offer significant convenience to your employees.
2. Streamlined and Formalized Processes
Imagine being able to access human resources and payroll from one, easy-to-use dashboard. When you use an automated system for payroll, every user must follow the same general process for tracking time and requesting PTO. This is yet another way that payroll software saves you time and effort.
3. Reduction of Errors
Something as simple as illegible handwriting on a timecard, a lack of receipts for expenses, or incomplete paperwork for withholdings can slow the payroll process. But a digital payroll system, where employees can enter their own banking and contact information, can save time and reduce the possibility for human error by completely removing you as the middleman. Instead, your employees are responsible for ensuring that their own data is accurate.
4. Employee Portal
When employees have access to a payroll and HR system, they are able to input their own data, thereby eliminating the need for a designated HR specialist or manager to do so on their behalf. And if you need to share information with your entire staff or just one individual, the employee portal provides a place for you to store documents and communicate
Workful's Payroll & Employee Management Software
If running your payroll in less than 5 minutes sounds impossible, it's not. Workful has developed online payroll software that can help small business owners approve time off requests, make time clock adjustments, and run payroll as many times as they desire. What's more, our all-in-one solutions allows you to create, view and print reports plus calculate wages and taxes. Sign up for a free 30-day trial and see all the ways Workful can benefit your small business.