How Payroll Software Can Increase Productivity for Your Small Business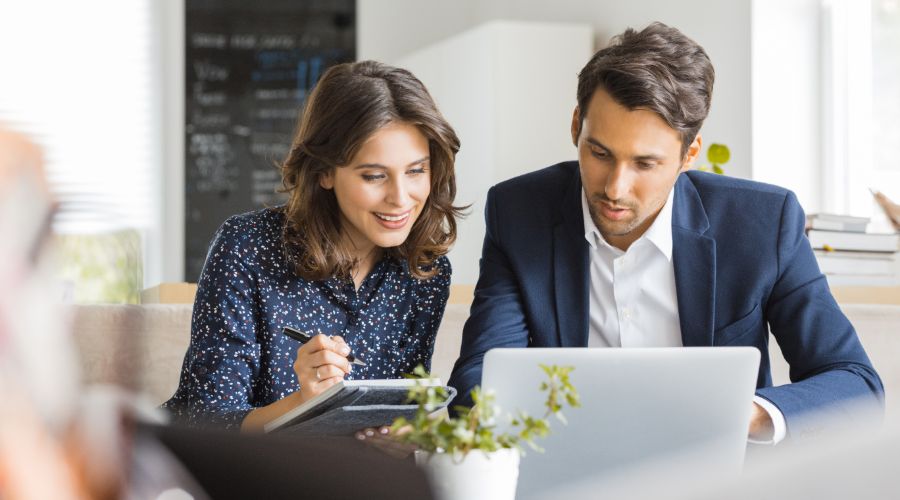 Running payroll can be time consuming, especially if you're trying to calculate it manually. Using payroll software can save you a lot of time, often at an affordable price. You'll eliminate the need to manually calculate check amounts and tax withholding. If you choose a payroll service that includes time tracking, like Workful, you won't even have to calculate how many hours each employee worked. Because the program does the hard work for you, you will get hours of your time back.
Keep reading to learn four more ways a payroll provider can increase your company's productivity, so you can get back to business.
1. Increases accuracy
If you try to manage payroll manually, data entry and calculation errors can cause you to spend a lot of time fixing mistakes and reissuing paychecks. But because payroll software does the math for you, your employees' paychecks are be more accurate and issued in time for payday each period.
If any tax rates change during the year, your software will adjust calculations accordingly, so you don't have to spend time tracking how much to withhold. Your paychecks will always reflect the most recent withholding rates.
2. Reduces absenteeism
A service that includes time tracking allows you to easily identify problems in employee attendance and recognize when a team member regularly comes in late or leaves early. Some programs also track time off, so you can effectively enforce your time off policy. If you identify an issue, you can brainstorm ways to fix the problem, so your employees are present more often and get more done.
3. Puts your employees in control
An employee portal can help make your small business more productive in several ways. Some payroll programs, like Workful, offer an employee portal where your team can update their withholding information, bank routing and account numbers, and contact information. They can also access their paystubs anytime they like.
Giving employees control over their own information decreases the likelihood of data entry errors, and when your team can access the information at any time, you won't have to answer as many questions and can spend more time focusing on strategic growth and dealing with human resources issues that require a face-to-face conversation.
4. Increases employee morale
Once you implement a payroll program, your team will be happier because they're confident in the fact that their paychecks will always be on time and for the correct amount. Studies show that happy employees are more productive.
Get back to business with Workful
Workful combines payroll processing, human resources, and time tracking to help you save time and get back to business. Through the employee portal, your workers can clock in and out, submit expense and mileage reimbursement requests, ask for time off, and view their paystubs. Workful calculates your tax liability each time you run payroll, so you always know how much is due when it's time to deposit. You'll spend less time on the daily administrative tasks, and more time growing your business. Contact us today to start you free 30-day trial.