6 Tips for Recruiting Qualified Millennials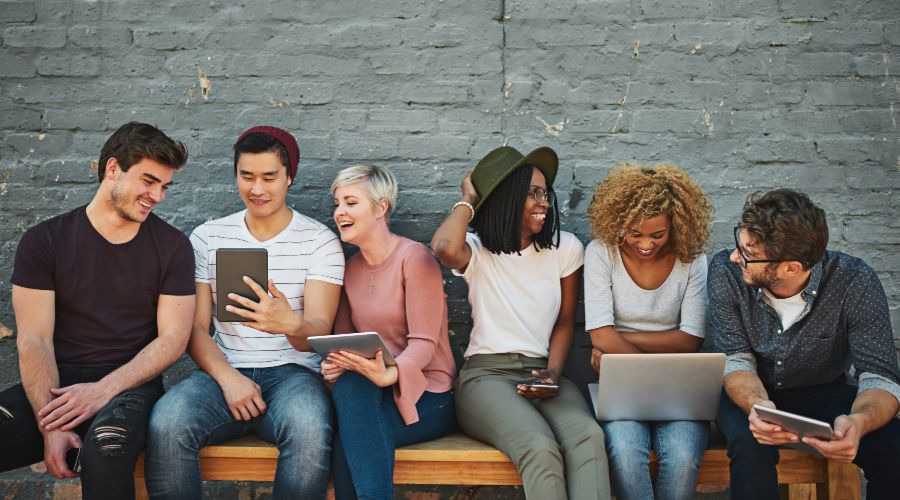 Millennials account for a large portion of the working population, and they tend to have a different relationship with their jobs than previous generations. For many millennials, their jobs not only support their lifestyle, but play an active role in it. They are often looking for opportunities with more flexibility and have fewer problems checking their email and taking phone calls when they're out of the office. Because of their relationship with their job, you might need to use different recruiting tactics when trying to hire qualified millennials for your small business.
1. Create a place where millennials want to work
If you want to recruit qualified staff members, first you'll need to make sure your small business is a place where people want to work. Many millennials are looking for a work environment that will challenge them, can offer professional development opportunities, and has the flexibility needed for a healthy work-life balance. If you're unsure what your company can do to appeal to prospective workers, ask your current employees what they like most about working for you and what they would like to change.
2. Review your online presence
For the most part, millennials grew up on the internet. Because of this, they will often look at your website and social media profiles before ever applying for a job opening. Have someone you trust to review your accounts and website. Ask them for an honest review and whether they would want to work for your business based on what they see.
Also look your company up on Glassdoor. Glassdoor is an online forum that allows current and former employees to review you as an employer. If you have any negative reviews, respond in a way that is professional and reassuring to applicants reading the reviews. If you have made changes since the review, specify that. If the employee's experience was not typical, point that out as well.
3. Incentivize referrals
A great way to find potential job candidates is to ask your staff to refer people to you. Any time you're hiring for a new position, ask your employees if they know anyone who would be a good fit. To encourage your team to submit names, consider giving a small bonus, an extra day off, or a gift card to anyone who refers someone you end up hiring.
4. Explore professional growth opportunities
Many millennials are looking for professional development and growth opportunities. They don't want to be doing the same thing day after day. Instead, they want to know that they'll have the chance to take on more responsibility, learn new skills, and maybe even get a promotion. While you're interviewing candidates, let them know what growth and development opportunities they will have if they decide to work for you.
5. Discuss motivation
Not everyone is motivated by a high salary. A candidate might be driven by career development, praise, or money. Understand what drives your potential employee will help you to maintain a positive working relationship and ensure your employee is satisfied in their role.
6. Focus on your company culture
Millennials want to connect with their employer's mission statement and vision. Because of this, focus on your company culture during the interview and ask the candidate questions to help you determine if they'll be a good fit. You might even consider giving them a tour of the office during their interview. This will give them the chance to see your culture firsthand and meet other members of the team.
Learn what questions to ask to ensure someone fits your company's culture.