How to Set Up an Effective PTO Policy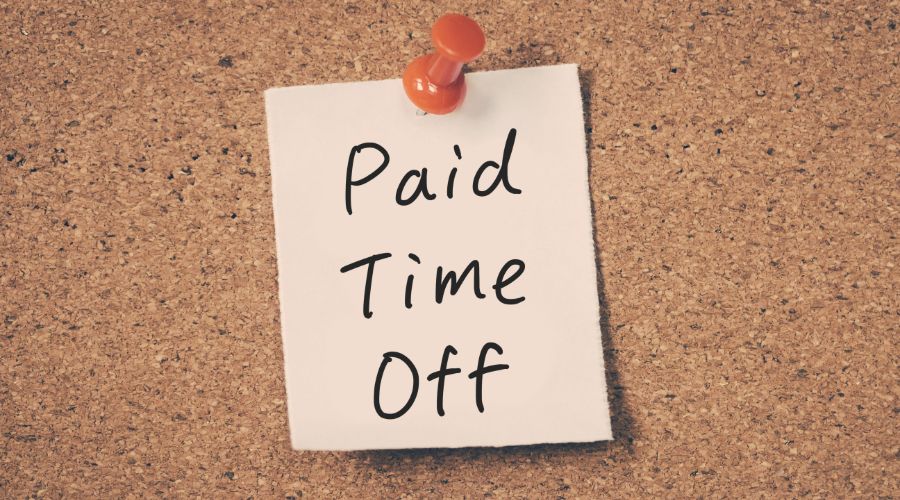 Benefits and perks, along with salary, often play a significant role for job seekers when deciding whether or not to accept a new position. Americans now work an average of 47 hours per week according to a recent study, and most employees expect to be compensated for their hard work. That's why it's important for a company to think about a PTO policy. It can serve multiple purposes: attract potential workers, reward loyal employees and prevent burnout. One way small businesses can reinforce the idea of a work-life balance is with a fair and attractive paid time off policy.
Some organizations tier their PTO offerings based on the number of years a team member has worked for the company. For example, newer employees may receive ten days of PTO to start and then earn additional hours or days for every year served. That means tenured workers have more time off to relax, recharge and can be more productive once they return to the office. This promotes loyalty and serves as an incentive to work hard.
The Importance of Company Culture
Even the most enticing PTO packages can be ineffective, though, if your company culture isn't supportive. If there's an unspoken rule that email must be checked while an employee is on vacation or time off is frowned upon by a particular manager who also fails to take PTO, the atmosphere will work against your well-thought our plan – a counterproductive move that will only hurt in the long run.
If your small business is looking for some ideas on how to bolster its PTO offerings, here are some proven suggestions that could reinvigorate your workforce – and increase your company's productivity.
Unlimited PTO
While the notion may seem counterintuitive, companies that have implemented unlimited time off policies have seen incredible results. This option does require a strong company culture and sense of accountability because there's an underlying fear that employees may abuse the plan.
Floating Holidays
Floating holidays allow employees to decide which holidays are important to them – whether it's for religious, cultural or societal reasons. This idea is especially useful in large organizations with a diverse workforce. While your business may have set paid holidays – the Bureau of Labor Statistics notes the average employee receives 7.6 paid holidays that include Christmas Day, Thanksgiving, Labor Day, Memorial Day and New Year's Day – a worker may choose to take Good Friday, Rosh Hashanah, Black Friday and/or Veterans Day off as a floating holiday.
PTO Exchanges
Some companies allow employees to buy and sell the PTO they've accrued. This option can benefit both newer and tenured employees and has encouraged several entrepreneurs to set up separate companies that manage, convert and sell these precious hours. For example, a newer employee who is getting married but does not have a significant number of PTO days accrued can buy a few extra days to go on a honeymoon. A tenured employee who has a large bank of PTO days can choose to cash some of that time out to put a down payment on a house or finance a college education.
Rollover PTO
Many companies will cap the number of PTO days employees can earn and require them to take all of their hours in a calendar or fiscal year. Some businesses, though, have opted to allow workers to carry over time into another year. This method could be useful for employees looking to store up their PTO for a big vacation or for workers who may have taken on extra job duties that affected their ability to take time off.
There is no perfect formula for offering vacation and sick time, and each company operates using its own rules and values. That's just one of the ways Workful can help your small business. Let us set up and manage your customized time off policy with different accrual methods. You'll be able to approve PTO in seconds and keep all of your employees' requests in one place. Our human resources software can also help time track and provide a repository for storing and sharing documents. Contact our team for a free 30-day trial.