A Beginner's Guide to FMLA Leave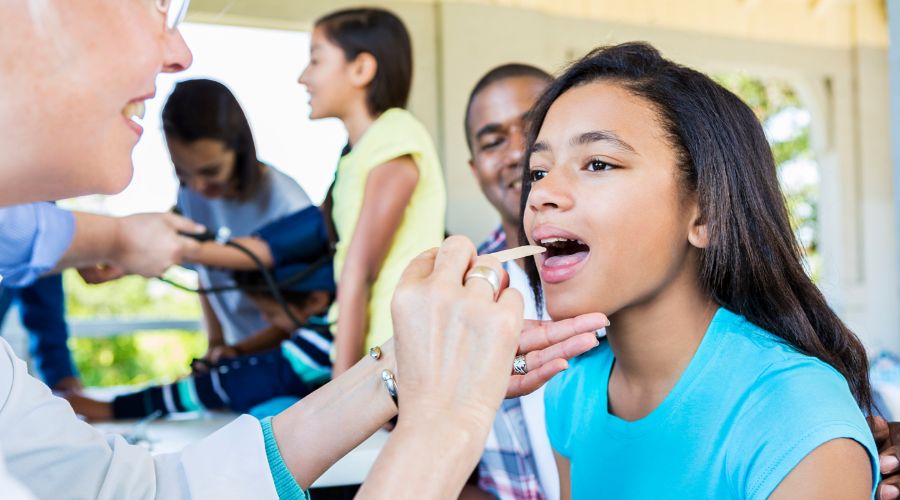 This article was last edited on 04/15/2020. For updated information on the Family and Medical Leave Act, visit the Department of Labor website here.
The Family and Medical Leave Act (FMLA) provides eligible employees with unpaid, job-protected leave for specified family and medical reasons. Eligible workers can take up to 12 weeks of leave in a 12-month period for the following reasons:
the birth of a child or placement of a child for adoption or foster care to bond with the newborn or newly-placed child
to care for a spouse, child, or parent with a serious health condition, including prenatal care and incapacity due to pregnancy
a serious medical condition that makes the employee unable to perform essential job functions, including prenatal care and incapacity due to pregnancy
qualifying emergency due to the fact that a spouse, child, or parent is a military member on covered active duty or called to covered active duty status
Eligible employees may take up to 26 weeks of leave during a 12-month period to care for a covered servicemember with a serious injury or illness when the worker is the spouse, child, parent, or next of kin of the servicemember.
Do you have to provide FMLA leave?
FMLA rights and responsibilities only apply to covered employers. If your small business is considered a covered employer, you must provide FMLA benefits and protections to all eligible workers.
In the private sector, you're considered a covered employer if you have 50 or more employees in 20 or more workweeks during the current or previous year. You must count someone if they worked for any day during the week.
Do you have to pay your employees when they take FMLA leave?
Usually, the federal government does not require you to offer paid sick leave or pay your team if they use FMLA leave, but your state might.
Due to the COVID-19 outbreak, however, small businesses with fewer than 500 employees are required to offer paid sick leave and expanded family and medical leave to their workers between April 1 and December 31, 2020. Through expanded family and medical leave, employees who have been with you for at least 30 days are eligible for up to twelve weeks of paid time off to care for a child whose school or place of care is closed due to COVID-19. Learn more about emergency paid sick leave and expanded family and medical leave.
What are your responsibilities as an employer?
If your small business is considered a covered employer, you must provide a general notice to your staff about FMLA. To meet this requirement, you can display a poster furnished by the Department of Labor (DOL) in plain view where all team members and applicants can see it.
You must also provide info about FMLA to eligible employees. You can post the information in your employee handbook or with other written material about your time off policies.
Read also: 7 Things to Include in Your Time-Off Policy
If you're a covered employer, you must keep certain records for at least three years, including:
basic payroll and employee data
when FMLA leave is taken
amount of FMLA leave used
copies of FMLA notices
documents describing paid and unpaid leave policies
premium payments for benefits
records of any disputes regarding the designation of FMLA leave
Is your employee eligible for FMLA leave?
Not all workers are eligible for FMLA leave. An employee is eligible only if they meet four criteria:
They work for a covered employer.
They worked for that employer for at least 12 months as of the date their FMLA leave starts. The 12-month period does not have to be consecutive and can generally include part-time, temporary, seasonal, and full-time employment.
They have worked at least 1,250 hours for you during the 12-month period immediately before the date their FMLA leave starts. This requirement averages to a little over 24 hours a week and generally does not include time off or sick leave used.
They work at a location where you employ at least 50 employees within 75 miles of the worksite as of the date when they notice for the need for FMLA leave.
If an employee does not meet all criteria, you cannot designate their leave as FMLA. If you grant the worker leave under your existing time-off policies and they become eligible for FMLA during their leave, their remaining time off immediately becomes protected under FMLA.
How does your employee request FMLA leave?
You can typically require your team to comply with your usual and customary leave policies when requesting FMLA-protected leave unless unusual circumstances prevent it. Their request can either be oral or written.
The first time an employee requests leave for a qualifying reason, they are not required to mention FMLA specifically. However, they must provide enough information for you to determine if FMLA covers it.
How do you approve FMLA leave?
If an eligible employee requests leave, you must begin the FMLA leave process as soon as you have enough information to indicate that the need for leave is an FMLA-qualified reason.
You must first determine if the person is eligible for FMLA and provide them with an eligibility notice. The DOL provides a form that you can fill out and give to the employee. If they are not eligible for FMLA leave, indicate why.
If necessary, you can request the team member to provide certification for their need for FMLA leave. The employee and a healthcare professional will typically fill out and sign the certification within 15 calendar days.
After you've received the certification, determine whether the leave qualifies under FMLA and grant or deny the request. When you respond to the request, provide a designation notice.
If you provide health insurance benefits, maintain those benefits during the leave. If the employee is required to make premium payments during their time off, let them know how to do so.
After the leave is over, restore them to their position or an equivalent position.