5 Black Friday Tips for Small Businesses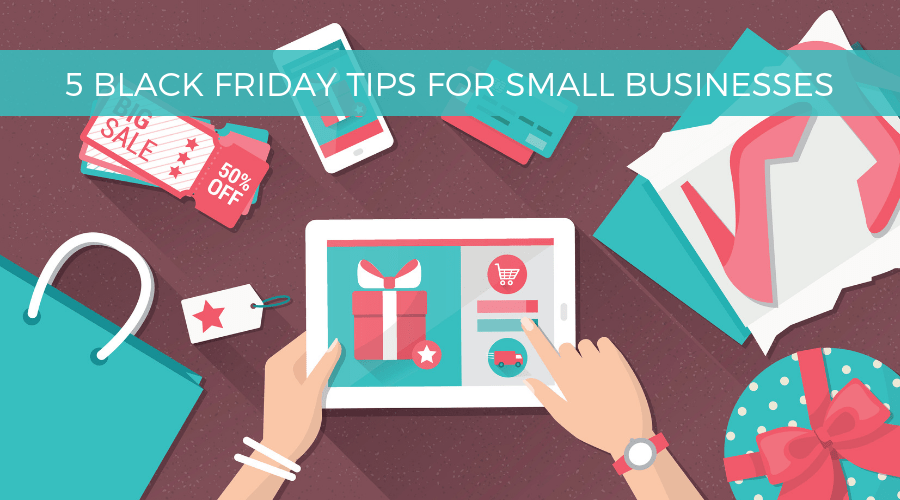 Black Friday is the unofficial start of the holiday shopping season – although many people are now shopping earlier than ever. It's always the day after Thanksgiving. Big businesses tend to dominate Black Friday, but that doesn't mean you need to shy away from it. Keep reading to learn five ways you can celebrate Black Friday in your small business.
1. Start planning early
Like any other sale or marketing campaign, the earlier you start planning, the smoother it will run. As soon as you decide to participate in Black Friday, start thinking about
what sales and discounts you're going to offer
whether the deals will last a day or the whole weekend
preparing your employees for the sales
how you want to share with your customers that they can save big with you on Black Friday
Read also: Small Business Saturday
2. Offer social media deals
Take advantage of your growing social media following by offering exclusive deals just to your followers. They'll feel like they're part of an elite club and want to run straight to your store.
3. Encourage your customers to share
While people are shopping, encourage them to share pictures on their own social media profiles and to tag you in them. Your customers will be able to create some hype, and you'll have tons of user-generated content to use on your own profiles in the future.
Read also: Social Media Marketing
4. Don't try to compete with the big brands
Big brands can offer huge discounts during Black Friday because they buy in bigger bulks than you do. If you try to compete with them, you may lose money over the weekend, so be careful to offer discounts that won't put you in the red.
5. Ask your customers what they want
Ask your customers what they want. Facebook, Instagram, and Twitter all let you post polls, so you can ask your followers if they'd prefer a discount off their entire order or specific items.
Read also: 12 Tips for Promoting Your Small Business During the Holidays