Five Steps to a Healthy Work-Life Balance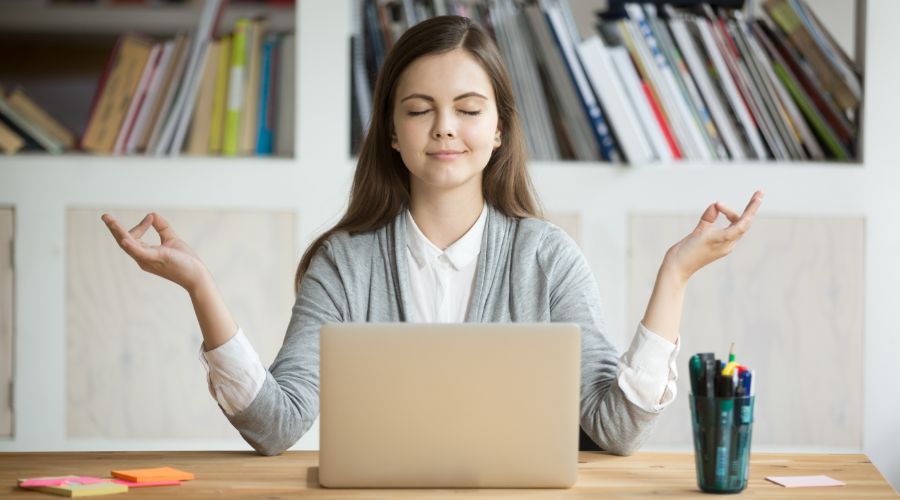 Juggling your personal life and your work life is difficult – you're trying to build a successful small business while maintaining relationships with friends and family. That's where a healthy work-life balance comes into play.
Work-life balance means allocating time for work and other aspects of your life, like hobbies, family, and social activities. Everyone's ideal work-life balance will look a little different, so don't try to spend the same amount of time on both aspects of your life. It can be challenging to achieve a good balance, but it's important because it can reduce stress and prevent burnout. Keep reading to learn five steps to take to have a healthy work-life balance.
1. Prioritize your to-do list
As a small business owner, your to-do list is always growing. Instead of trying to accomplish everything, go through your list to determine which tasks are the most urgent. Consider
what must be done by the end of the day
tasks that need to be finished before the weekend
responsibilities you can delegate to someone on your team
By prioritizing your to-do list, you'll be able to complete everything on it without feeling overwhelmed.
Read also: Top 3 Small Business Tasks to Delegate Next Year
2. Plan out your day
Now that you've prioritized your workload, you can plan out your day. Figure out how much time it will take you to complete each task and set aside time on your calendar. Try to finish your most urgent tasks first thing in the morning before moving on to lower priority tasks.
3. Take regular breaks
Working throughout the day without taking a break can cause you to burn out quickly. Instead, spend a few minutes every day in the breakroom socializing with your staff to boost morale. Or, you can run errands during lunch, so you don't have to do them on the weekend. Whatever you decide to do during your breaks, the time away from work will help you clear your head and come back to the task at hand refreshed.
Read also: How to Stay Focused When You Feel Burnt Out
4. Take time off
Sometimes, you need more than a few minutes to clear your head, so take a vacation to recharge. If you don't want to take that time off, then schedule an afternoon to yourself once every few weeks.
Read also: 7 Reasons You Should Take a Vacation
5. Utilize technology
Technology can make your work life easier, so you can spend more time on your personal endeavors. You can use tools like Asana to track due dates and upcoming tasks while keeping your team on the same page. And, you can use something like Workful to automate your administrative tasks – like running payroll and approving time-off requests – so that you can spend more energy on revenue-driven responsibilities.
Read also: Why Use Workful to Manage Payroll for Your Small Business