How to Maximize Online Reviews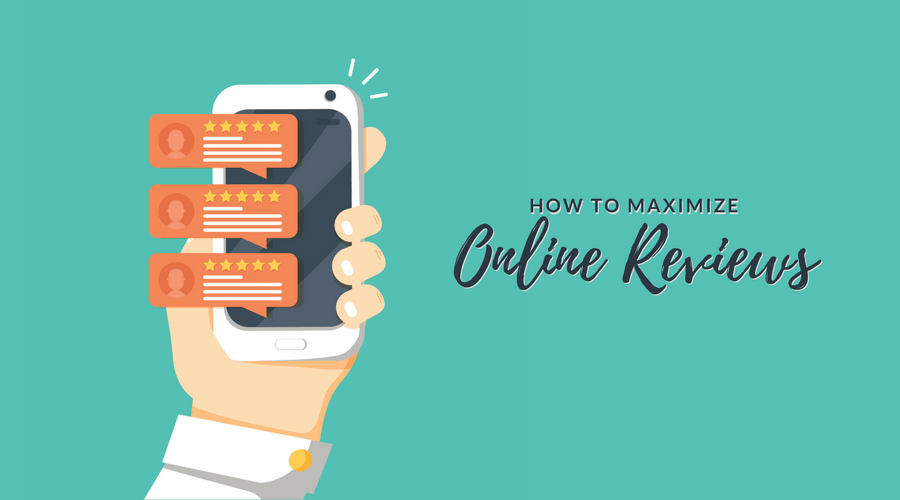 Buyers tend to trust online reviews as much as they trust recommendations from their friends and family. So, they're a highly useful word-of-mouth marketing tool. Shoppers often don't look at reviews to see if any celebrities use your product or service. Instead, they want to see proof that regular people buy from you. How can you maximize your online reviews to bring in new customers?
1. Start with the big names first
There are a lot of places your customers can share feedback about you, but focus on the big names first – Google, Yelp, and Facebook. Consumers are more likely to check these places first, so make sure you have some reviews there.
If a customer gives you positive feedback over the phone, in person, or through email, ask them if they'd be willing to share their thoughts online. Feedback is always great, but if it's not shared publicly, it won't help other shoppers decide if they want to buy from you.
Read also: How Customer Feedback Can Grow Your Business
2. Don't panic if you get a negative review
It can be tempting to delete negative feedback, but that's dishonest and usually bad for business. If buyers only see 5-star reviews, they might think something's a little fishy. Furthermore, a negative post doesn't necessarily mean that potential customers are going to decide not to buy from you. It's all about how you respond to the feedback. React to the review quickly and in a constructive, helpful way. It can help improve your customer loyalty and might even convince potential shoppers to come by your store.
Read also: 6 Tips for Dealing with Negative Reviews
3. Ask for more than just a rating
Star ratings are great because buyers can quickly see if your company is worth looking into, but they want to see more than just 4.5 stars. Buyers want to read reviews that describe the product, how it's used, and its pros and cons. When you're asking your customers to leave feedback about your company, give them space to write their own thoughts. Consider allowing them to upload a picture – especially if you sell entirely online – so people can see what your products look like in real life.
4. Share your top reviews
When customers give you a glowing review, don't just keep it to yourself – shout it from the rooftops! Share the feedback on your website, in your marketing kit, and on your social media accounts.
Read also: What's in a Marketing Kit?
5. Choose quantity over quality
The more reviews your company has, the more proof buyers have that they can trust you. If you don't have any right now, just getting five or 10 can help you see a huge boost in conversions. To get there, ask every customer if they'd leave you a review online. Consider giving incentives to everyone who provides feedback – a discount on a future purchase, a sneak peek at your new product line, or free samples.
Read also: Building Customer Loyalty Programs for Small Business: 3 Tips for Success
6. Show gratitude
Thank every person who leaves you a review for taking the time out of their busy lives to do so. A simple act of appreciation can go a long way with encouraging other satisfied customers to share their thoughts, too.