What's in a Marketing Kit?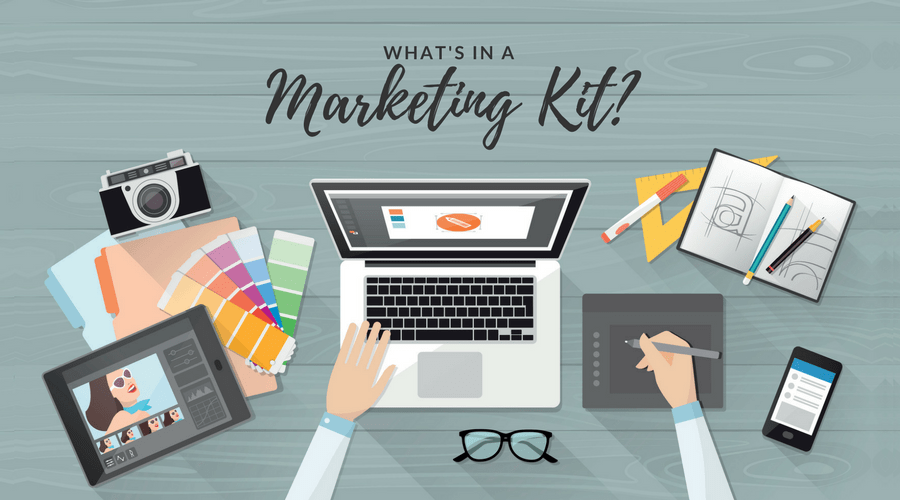 A marketing kit encourages potential customers to buy from you by showcasing your products or services. It also shows them how you're different from your competitors and tells them how you can solve their problem. Your marketing kit can also educate suppliers, help form new partnerships, and inform the media about your company.
Before you make your marketing kit, have a few things ready:
Know your target market. By knowing your target market, you'll be able to focus on what matters most to them.
Determine what problem your service or product addresses. Outline the top three to five issues your potential customers face and include information about how your product or service can solve those problems.
Draft statements about your products or services to use throughout your marketing kit. Try to use "you" and "you can" as often as possible. You should also include a lot of verbs.
Make sure you have the basics covered – Decide whether you need flyers, newsletters, letterhead, and business cards.
Your marketing kit might have slightly different information depending on whether you're sharing it with a potential customer, a possible partner, or with the media. In each case, however, share these nine elements to help sell your company.
1. Pocket folder
A good pocket folder is essential for creating an excellent marketing kit; it's the toolbox that holds all your marketing material. The folder will be your potential customers' first impression and can say a lot about your business before it's ever opened. You don't have to spend a lot of money on a customized folder – you can buy a folder from Staples or Office Depot, then add a nice label to the front of it.
2. Your differentiator
Create a document that showcases how your company is different from your competitors and explains the benefits of working with you. Make sure to stick with the top three to five things your target market cares about.
3. List of your products or services
Your marketing kit won't help you much if your potential customers don't know what you're selling. List your services or products and include details and pricing information.
Read also: How Much Should You Charge? 4 Pricing Strategies for Your Small Business
4. Case studies
Choose a handful of past customers and explain how your products or services solved their problem. Be very clear when stating the situation, the problem, your solution, and the result. Case studies allow potential customers to see themselves in the narratives and realize how you can solve their problems. Eventually, you'll have a lot of case studies to choose from, so you can pick which ones to include based on what would be most relevant to each potential customer.
Read also: What's a Buyer Persona?
5, Testimonials
Ask past customers to share their experiences of working with you. Gather all your testimonials in one place and share them with potential customers.
Read also: How Customer Feedback Can Grow Your Business
6. Client list
Include a list of customers you've worked with previously (with their permission). Potential customers will see that you know what you're doing and can even talk to some of your past customers to get their honest feedback.
7. Your processes
Create checklists and flowcharts to show your potential customers how you keep your promises. These could be checklists that you use anyway but can help you justify your prices.
8. Your story
Every company has a unique story, so share yours. Tell potential customers, potential partners, and the media how you got started and how you've gotten to where you are now.
9. How you solve problems
Showcase your product or service's strengths in a unique way. If possible, share something interactive – like a puzzle or a checklist of things to consider before purchasing. Because your potential customers will already be interacting with your company, they'll remember you in the future.