Shipping Tips & Tricks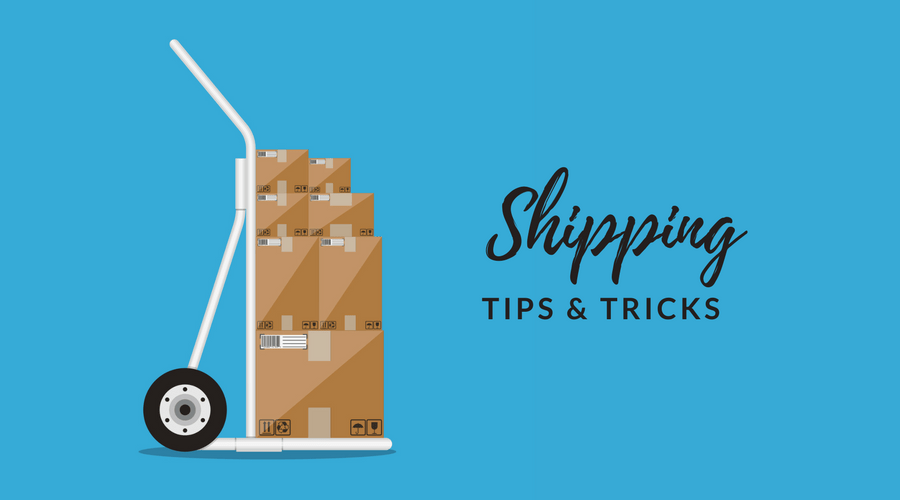 Once you've decided to start an online business, it's critical to determine your shipping methods and costs, especially because they might be deciding factors for many shoppers. They want their purchases to be delivered as quickly as possible for as cheap as possible.
Consider these 3 shipping basics
Shipping options – There are several standard shipping options you can offer, including free shipping, flat-rate shipping, real-cost shipping, and same-day delivery. Your choice will be based on how much you're willing to spend and what your competitors are using. Particularly since you risk pricing yourself out of the market if you charge too much. On the other hand, if you don't charge enough for shipping, you might cut into your profit margins. Read also: Back to Basics: Gross Profit & Gross Profit Margin
Shipping methods – You can choose between shipping your products by ground, which is usually the cheaper option, or air, which is typically the faster method.
Billable weight – When you're calculating how much it will cost you to ship something, you'll need to consider both the actual weight and dimensional weight of the package. Your billable weight will be whichever one is greater.

The actual weight is the weight of the package, rounded up to the nearest pound.
The dimensional weight is the package's shipping density. To calculate that, multiply the length by the width by the height (in inches). If the total is more than one cubic foot, divide it by 166.
Work with shipping providers to get the best deal
When deciding between companies like UPS, FedEx, and USPS, don't just accept the prices listed on their websites. The major carriers have small business representatives who can help you get the best price. Shop around and choose the service provider who will deliver your packages the fastest for the lowest cost.
Once you choose a service provider, create an online account with them to track how much you're shipping. Often, the more you ship, the more leverage you'll have to negotiate better pricing. Your account will also help you schedule pick-ups to save you from having to bring your packages to a store or drop-off location.
Read also: How Can I Lower My Shipping Costs?
Free shipping best practices
If you can't afford to offer free shipping for all your customers, consider these alternatives:
Set minimum thresholds – Set a minimum order value to qualify for free shipping. This will encourage shoppers to make larger orders to reach the free shipping price point.
Offer season free shipping – Offer free shipping only during your peak seasons. A lot of people shop online at the end of the year to prepare for the holidays, so consider setting yourself apart from your competitors by offering free shipping during the fourth quarter.
Give your loyal customers free shipping – Follow Amazon's example and only offer free shipping to shoppers who are willing to pay a small annual fee to join your loyalty program. This can help offset your shipping costs. Read also: Building Customer Loyalty: 3 Tips for Success
Include shipping costs into your prices – If you include your shipping costs when determining how much to charge for a particular product, your customers will think they're getting free shipping, but you won't have to absorb the cost.
Offer flat-rate shipping instead – Customers often feel that shipping costs are randomly generated, so offering flat-rate shipping makes it easy for shoppers to determine how much their entire order will cost. This will encourage many consumers to place larger orders to take full advantage of your shipping rate.