Social Media Marketing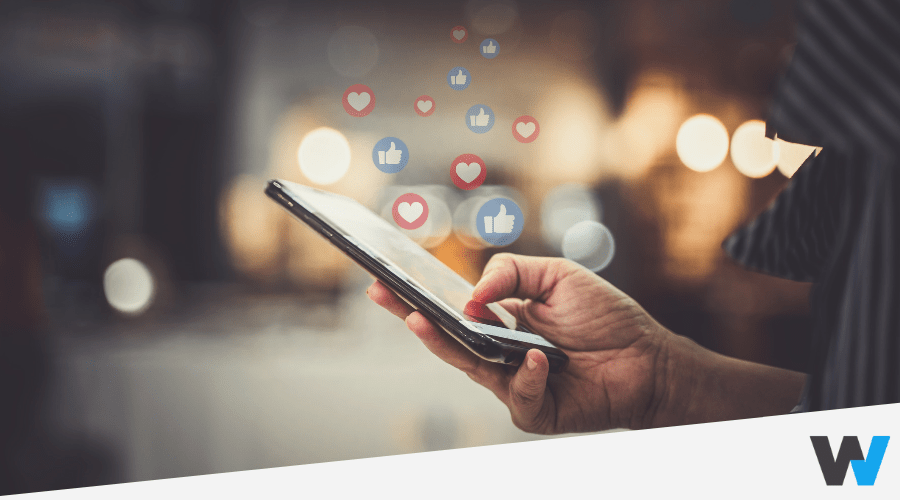 Social media marketing is simply using social media sites, like Facebook, Instagram, Twitter, Reddit, and YouTube, to bring traffic to your company.
There are 1.87 billion active users on social media each month. Your customer-base is on social media, so you should be, too.
Successful social media marketing requires you to combine the right platform with quality content and market engagement.
Choosing the Right Social Media Platform
When you decide to start a social media marketing plan, start by discovering which platforms your target market is using. Look for conversations about your industry, and join in.
If your target demographic is within a particular age range, join social media platforms those ages are using.
Generation Z, roughly ages 13-20, have about $44 million in collective, annual purchasing power. Many of them have started to leave Facebook, but a third of Generation Z uses Instagram as their primary social media platform. A third also prefers for companies to reach out via email.
On average, Millennials, ages 21-36, spend $2,000 per year online. 87% of Millennials use Facebook, and 43% prefer companies to contact them through email campaigns.
Generation X, ages 37-52, represent almost a quarter of online shoppers and almost half of Pinterest users. 48% have Twitter accounts, but only half are active. Only 8% of Generation X uses Instagram.
Baby Boomers, ages 53-74, have access to 70% of the disposable income in the United States. 84% of Baby Boomers use Facebook, and 41% have Pinterest accounts. Over half of all Baby Boomers will visit a company's website after they've found the company through social media.
Content
A successful social media plan revolves around the type of content you choose to share and post.
Instead of creating broad content that tries to be all things to all people, specialize. Create highly focused content that builds your brand.
Not every post should be a sales pitch or your audience will learn to ignore you. Focus, instead, on the content your audience wants – whether it's humor, useful tips, or creative new ways to use your products. It will take some trial and error, but once you discover what your audience wants, you'll be able to create better content.
Quality trumps quantity, both in your content and in your followers. Your content should be well thought out and add value to your customers' lives. You can plan what you'll post monthly and who you'll target with each post to save yourself time and ensure that you're creating quality content.
You also want quality followers on each of your social media channels. If most of your followers don't read or interact with your posts, they don't provide much value to your business. If you have active followers, however, they'll share you content with their social media networks.
When planning your content, don't overlook user-generated content. If you repost or share user-generated content, you'll often experience more organic growth on your social media page, instead of having to pay to boost certain posts to reach your audience. 35% of social media users think that user-generated content is more memorable than brand-generated content, and 50% think it's more trustworthy.
Engagement
To know what content your target market craves, you have to actively engage with them.
By listening and participating in conversations on social media, you'll build relationships, which is one of the most important aspects of social media marketing. You can continue to build relationships by acknowledging everyone who reaches out to you. This will cause customers to keep coming back to ask you questions and ultimately buy from you, and will create customer loyalty.
You can join in conversations, on Facebook, by joining groups related to your industry. Don't just join then post links to your website or blog. Spend some time contributing to the conversation – asking and answering questions. Then, when you do post your website, the group will be receptive to it.
Find influencers in your industry and build relationships with them, too. Become an authority in your industry so the influencers want to share your business with their audience. Make sure you return the favor, however, and share other business's posts. You can't expect influencers and other companies to share your posts, if you're not willing to share theirs.
5 Benefits of Using Social Media
Increased brand recognition. Social media channels are new opportunities to share your brand. You'll be more accessible to new customers, and more familiar to existing customers because they'll interact with your brand more often.
More opportunities to convert customers. Every interaction you have through social media is an opportunity to convert a customer. Social media gives you greater access to your past and recent customers to stay at the front of their mind, so they'll shop with you again. You'll also have access to potential customers that you wouldn't have access to otherwise.
Higher authority. By interacting with your target market regularly, you'll become an authority in your industry, and potential customers will think of you first when they're ready to make a purchase.
More opportunities to reach new audiences. Because social media reaches people around the world, people who have never heard of your business before will be able to find you, through groups, their friends' sharing your posts, or through paid advertisements that reach their Facebook Newsfeed.
Better customer insights. By participating in your target market's conversations, you'll learn what's important to them. You'll be able to target their interests and produce content and products, they'll enjoy and seek out.