5 Tips for Creating a Business Continuity Plan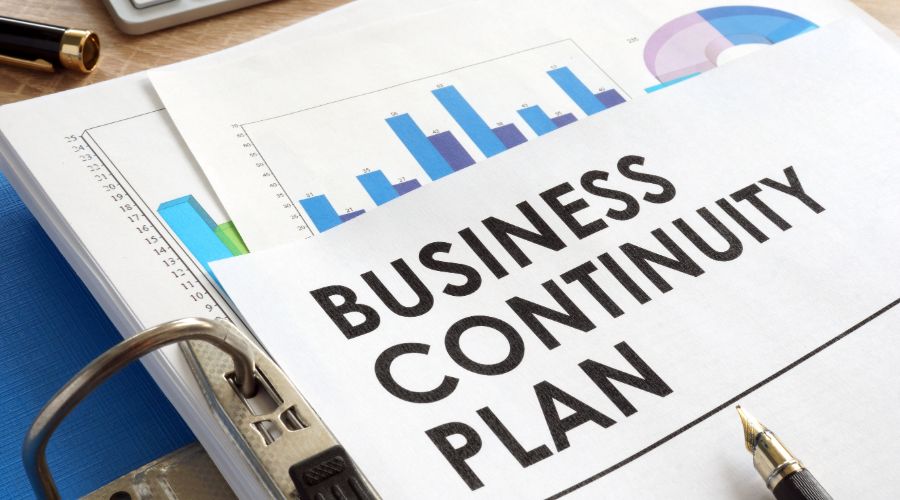 For a small business like yours, anytime you have to shut down operations or close your doors, you could be losing potential revenue. You also risk permanently losing customers because they may switch to your competitors if you can't open quickly. Having a plan already in place will help you minimize downtime and loss after an emergency. A business continuity plan outlines the necessary steps to take to continue or resume business after an unexpected disaster. Keep reading to learn five tips for creating your small business's continuity plan.
1. List possible events
Make a list of any disasters that are likely to affect your small business, including natural and man-made disasters. Consider things like hurricanes, tornadoes, fires, floods, active shooters, and cyber-attacks. By listing the events that are likely to happen, you won't waste time coming up with plans for the events that are nearly impossible. For example, if your business is located in the Midwest, you probably don't have to worry about hurricanes.
If you already have an emergency preparedness plan, you can use the list from that plan to save time. Learn more about creating an emergency action plan for your small business.
2. Determine what's essential
After a disaster, it can be difficult to operate for several different reasons: high staff absenteeism; the inability to get supplies or materials; interruptions in power, transportation, or your existing equipment, and so on. It's important to know what's essential, so you can plan how to access everything you need quickly.
Determine what needs to be up and running quickly to keep your business afloat. For example, you may need access to your inventory and point-of-sale system immediately, so you can start selling to customers again.
Decide what can be suspended for a short period of time and determine what that length of time is. For example, you may be able to suspend incoming shipments while you sell your existing inventory.
Determine what can be suspended for a long period of time. For example, if you primarily sell in store but occasionally ship to Instagram followers, you may be able to suspend that option until your store is back on its feet.
After you've identified what you need to stay in business, make a list of necessary personnel, equipment, data, and infrastructure. When you're making this list, keep a few things in mind:
You may not be able to pay your entire staff during the recovery period. Consider the individual financial needs and situations of your team members before selecting your essential crew.
You may not be able to use your equipment after a disaster due to damage or power outages. Contact nearby businesses who use similar equipment and work out a deal to use their equipment during your recovery period.
You may be unable to work with your current supplier during the recovery period. Consider adding a secondary supplier who can work with you on short notice.
3. Create a communication plan
After a disaster, it's important that you contact your staff, customers, and suppliers as quickly as possible to let them know what your plans are for continuing operations.
Ask your staff to keep their contact information updated in your HR system. Consider creating a phone tree so everyone is notified as quickly as possible.
Let your employees know who is responsible for contacting your suppliers to postpone shipments or make other arrangements and who will communicate with the public via press releases, your website, and your social media channels. Consider assigning multiple people to these tasks in case the primary person is unavailable.
4. Check your insurance
Your insurance company can help your small business get back on its feet quickly. Review your insurance policy before a disaster to ensure your information is up to date and that you have enough coverage.
Make sure you know how to contact the company and make a claim. Keep copies of your policy in a waterproof and fireproof container, so you can always access it when needed.
5. Document your entire plan
After you've determined which operations are necessary to your business and created a strategy to have them back up and running as quickly as possible, put it in writing. Keep digital copies and printed copies, in case you don't have access to a computer or the internet immediately following a disaster.
Consider including a copy of your business continuity plan with your emergency preparedness plan, so your employees can access both if needed.