9 Tips for Getting Started with Twitter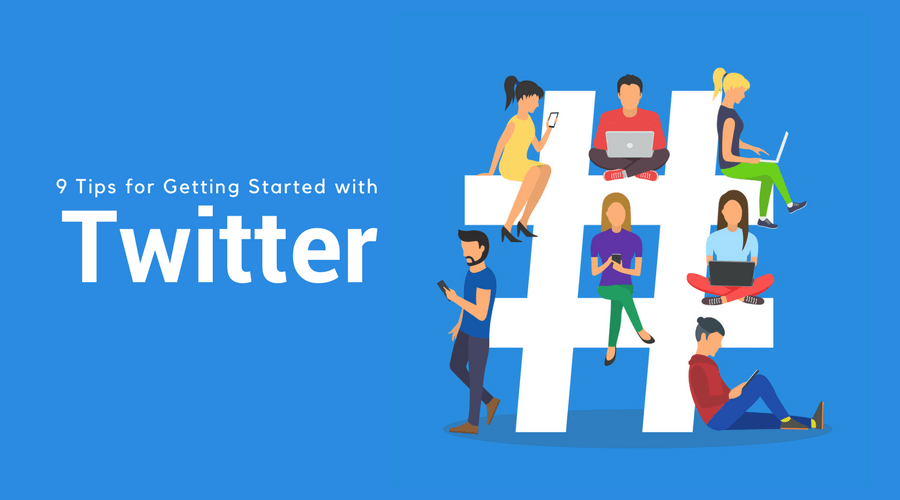 When you're building your social media marketing strategy, make sure to include Twitter. Because Twitter has a character limit (280 characters), it's a quick and easy way to get your message out there, without spending money on advertising.
Quick Tips for Twitter
When you first start using Twitter for your company, it can be frustrating because you won't get followers immediately. But, there are some tips and tricks to use to help you build a strong, authentic following.
Spend Time on Twitter
The first thing to do when you're setting up your Twitter account is to just spend time on Twitter. Follow accounts in your industry and consider following some of your customers.
Read the content they've posted to learn what's important to your customers and what type of content works well for industry leaders. If someone shares information that's useful to your followers and customers, retweet it!
Look at Your Competitors
If your competitors have been on Twitter for a while, they've probably built a pretty strong following. Their audience is your audience, so examine their posts to see what is working for them. They've already done all the research, so save yourself some time and follow their example.
Stay on Message
Before you post anything on Twitter, make sure you know how you want your brand to be portrayed. Make sure that everything you post matches that image.
Be Aware
Conversations on Twitter happen quickly, so you have to keep tabs on what's going on. Regularly check Twitter to learn more about trending topics, keep up with what's going on in the world, and just to generally see what the rest of Twitter is talking about. If people are talking about something pertaining to your industry and you have something to add, jump in the conversation.
Have Fun & Be Authentic
Because Twitter limits your character count, it should be filled with quick replies and posts. So, have fun with it and let your brand's personality shine through.
Communicate with Your Customers
Your customers are on Twitter, so don't ignore them. If they reach out to you, respond. If they post about something related to your business, join in their conversation. Twitter helps you build relationships.
Repeat Yourself
Tweets are very short-lived, and most people only see the most recent posts on their timeline. So, if you have something important to say, post it at different times across a few days. Vary the wording and the time of day you post to see what works best for you.
Be careful with this, however, and make sure to post other things in between repeats. If you only ever post the same thing over and over, people will think that your account is just spam.
Pay Attention to Hashtags
Hashtags are fantastic because they can get you noticed without having to spend any advertising money.
Don't just add a hashtag to your post because it's trending, though. Some hashtags might seem fun, but if you actually look at posts, you'll see that the hashtag is centered around a very serious conversation (like the #metoo campaign). If you try to jump into a serious conversation with a promotion or joke, you could end up losing all your followers and a lot of business.
Small Business Hashtags
As a small business, there are some hashtags you can use to get started:
#SmallBiz
#ShopLocal
#Startup
#ShopSmallBiz
#ShopSmallSaturday
You should also include hashtags that are specific to your industry. For example, if you're a bridal shop, consider including the hashtag #WeddingPlanning. Or, if you're a nursery, use the hashtag #BackyardMakeover.
Limit Your Hashtag Usage
It can be very tempting to include as many hashtags in a post as possible, But, your message will get buried. Instead, limit your hashtag usage to one or two per post.